This week on Top Ten Tuesday,
The Broke and the Bookish
forces
asks us to pick our
Top Ten Books That I Would Love To See As A Move/TV Show
.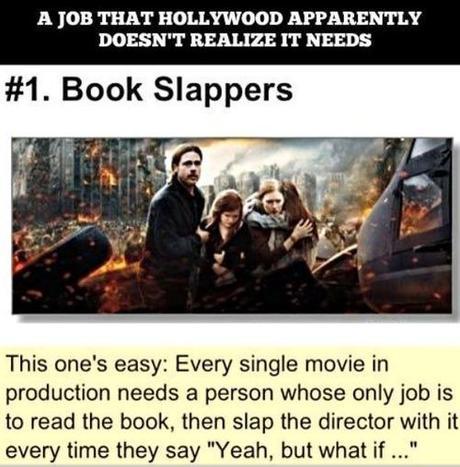 In a perfect world, where a Book Slapper is a real job, there are definitely a few choice books I would like to see on the big screen and/or small screen. Stand alone novels I would obviously like to see as movies, but I could go either way with series as they both have their pros and cons.
Movies you would haven't to add anything to really elongate the story line and make that hour of TV interesting, but you also would have to cut out things we book readers loved from the book. On the other hand, with a TV show you could get all the nitty gritty details, but also run that risk of a possible unentertaining hour for those who haven't read the books.
So when it comes to a series, I'll leave whether it becomes a TV show or movie up to the Hollywood moguls and just allow the Book Slappers to do their jobs.
The Violet Eden Chapters by Jessica Shirvington
Something Strange and Deadly (series) by Susan Dennard
Lunar Chronicles by Marrissa Meyer
Mermaid by Carolyn Turgeon
Juliet by Anne Fortier
Wuthering Heights by Emily Bronte (I have yet to find a version I like that tells the whole story)
The Husband by Dean Koontz
Thirteen Reasons Why by Jay Asher
The Infernal Devices (whole series) by Cassandra Clare
The League (whole series) by Sherrilyn Kenyon (The Dark-Hunter series and the Chronicles of Nick are already in process of being turned into a television series and movie series, but I would really like to see The League turned into one as well)

What are some books you wish that were made into a movie or TV show?