Books, Cafe and Travel are some of my areas of interest, recently I have come across few good blogs, sites and organizations which I have shared here for those who have same kind of interest, hope this will be as helpful for you as it is for me.
Listed it below, numbers are not to rank it as all 5 links have its own importance.
1. Youth Hostel Association of India :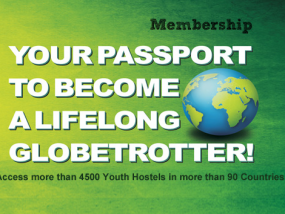 "YHAI is an associate member of the Hostelling International (Welwyn Garden City, England, U.K.), which has the world's largest network of 4500+ Youth Hostels in 90 countries across the globe, and, world's largest youth membership organization."
It has no limit for age, and I have already applied for its lifetime membership which is available at less than 2000 Rs. They even organize adventure camps and provide affordable hostel facility across country and abroad for youth with limited means during their travel at affordable rates on a sustainable basis. Can be best used by budget traveler. Youth Hostel Link
2. India Book Store :

is a super quick and simple search engine for books that helps you find the price and availability of books across various online bookstores. It also provides user store reviews, which further help users to choose the best deal on the right store.Indi Book Store Link
3. Kumzum Travel Cafe :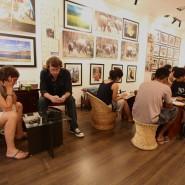 The Kunzum Travel Cafe in Hauz Khas Village, New Delhi is "a place for travellers to meet.In the real world – not on social media.To simply bum around.Exchange travel stories. Make travel plans.Read up travel books in the library.Post travelogues & pics. Even write books.And buy travel books and photographic art.Over coffee and cookies. PAY WHAT YOU LIKE.Use free Wi-Fi. Only at the…Kunzum Travel Café!"
I loved the concept,never visited though, It has all the three elements I love……Books, Cafe and Travel Travel Cafe Link
4. Cafe Book Store :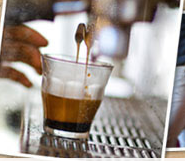 Not in India but still another concept which I liked "This cafe & bookstore is a haven of tranquillity where you can relax in a vibrant atmosphere, read a good book, drink our home-made Chai Tea relished for its rich exotic flavours of cardamom, cinnamon and ginger, or enjoy one of our delicious cupcakes. " Book Cafe Link
5. MatadorU :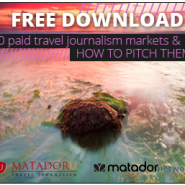 HOW TO TRAVEL FOR FREE…….for all travel enthusiast MatadorU creates opportunity and necessary education which not only helps you to travel free but also provide source of income and a career.
"Matador is on a mission to create travel journalists. It hasn't been easy, but passionate readers have joined us, making Matador the largest independent travel publication online, nearing 2 million unique visitors per month.
We've also won two consecutive Lowell Thomas awards for travel journalism excellence, and developed new models for partnering with brands, host countries, and major outlets such as National Geographic, CNN, and Google.
MatadorU is our online education community. Since launching in 2009, thousands of students have graduated from our programs. We hope you'll join the MatadorU writers, photographers, and filmmakers winning awards, landing media jobs, and getting paid assignments around the world." Matador Network Link
Last Year I had posted 5 useful site which I am using still now : Useful-Sites Link