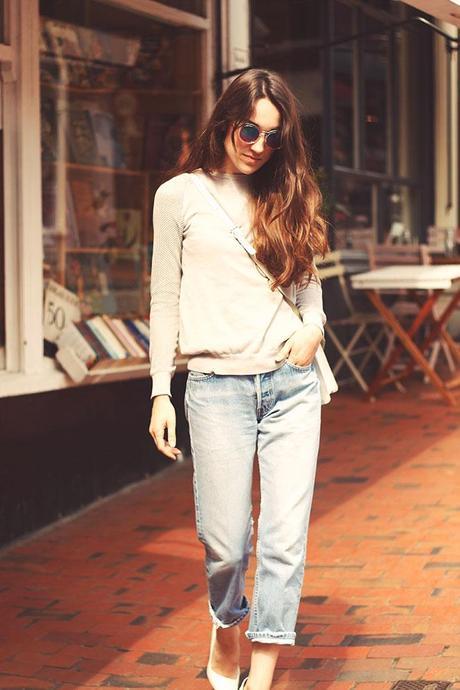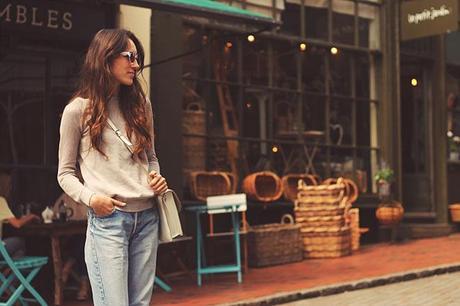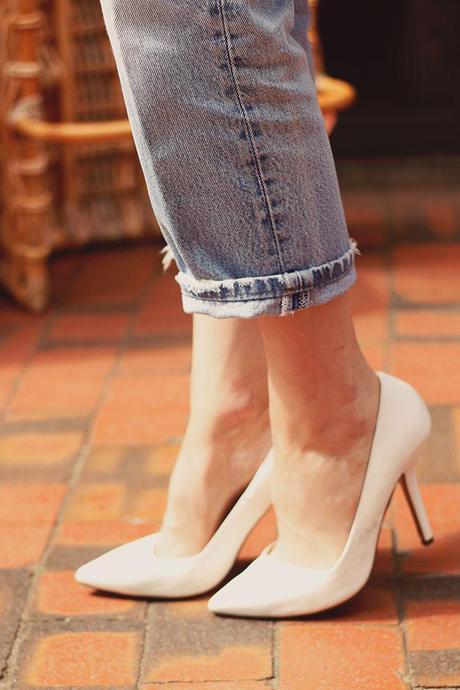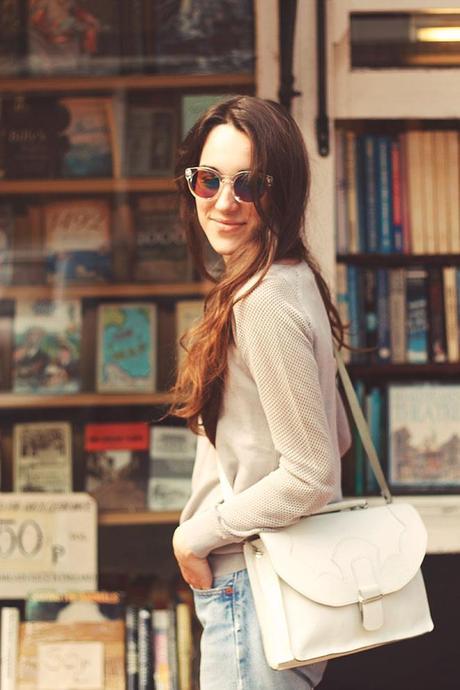 Photos : Sophie
Boyfriend Jeans : Vintage Levis // Top & shoes: Zara // Satchel : Thrift // Sunnies : H&M
I took a break last week and went to see my family and friends in the English country side. Originally I'm from Tunbridge Wells, a cute little country-side town not too far from London known for its springs (hence the wells) full of iron goodliness, it tastes disgusting. Apparently it cures hangovers, but I never tried.
So here I am in front of a lovely little second hand book shop in the old part of town. I went for a ladies what lunch with my long time bestie from school, Sophie. There's this lovely little sandwich place that we go to every time we're back down. Sooo yummy!!
So I went for something a little casual, after all we're in a country side town! But still I went for the white heels purely because I packed like an idiot and bunged any old thing in my bag not really thinking about what I was doing and the English summer being more like a warm spring. I love traveling but damnation I hate packing! I always forget or lose something, and I usually forget a toothbrush. I lost my headphones this time. No point complaining, I just have to accept that I'm a total ditz when I travel.