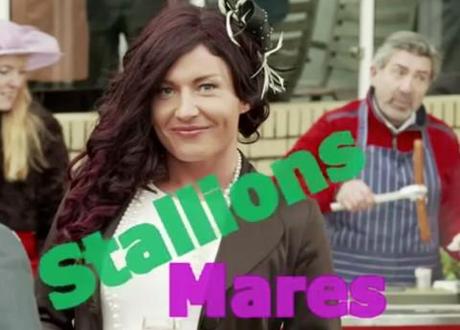 Still from the banned Paddy Power advert
The Background
The Advertising Standards Agency (ASA) has banned an advert for bookmaker Paddy Power that features transgender people. According to the BBC, the ad prompted 92 complaints.
Set at Cheltenham Ladies' Day, the Paddy Power advert invited viewers to guess the gender of people at the event: "We're going to make Ladies' Day even more exciting by sending in some beautiful transgendered ladies. Spot the stallions from the mares."
Marketing Week reported that Channel 4 and BSkyB had already pulled the ad ahead of the ASA decision, following complaints.
Paddy Power had consulted transgender support group The Beaumont Society ahead of the ad's airing in February. But, said the BBC, the group told the ASA that one scene had been omitted from the script they were sent, and that they were "not happy with the manner in which the terms 'stallions' and 'mares' were used in the finished advert".
The banned advert