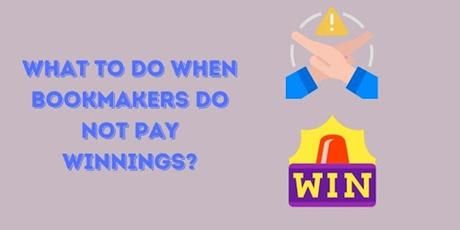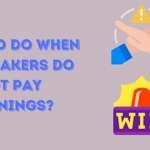 There is nothing more frustrating for a punter than seeing the nefarious message from its bookie informing about the undisputed decision of closing its account. While in the majority of cases this is a measure to prevent any further unlawful activity, cancelling an account is mostly intended to stop winning punters. In instances like these, communication and even legal disputes are the only way to take back your funds and take better measures to prevent it from happening again.
Reasons that make bookies close an account
While the abuse and breaking of terms and conditions are enough to make bookies close your account, several other considerations affect your availability to keep using your betting account.
The business is no longer profitable
Bookies can decide to get out of business because of legal or strategic decisions, something common with small names or experienced operators looking to diversify, but that didn't reach their target profit. It is important to choose bookmakers that don't limit accounts before placing a bet. On the other hand, we have scams. Once the scheme is no longer sustainable the fraudulent bookie will disconnect the servers and disappear with your money. Once everything gets calm thy will resurface to repeat the cycle.
By legal force
If you fail in bankruptcy or got solicited by law or any regulatory body, bookies will be ordered to freeze all your funding accounts to pay your debts, or until your legal situation gets cleared.
By the user's decision
Your account has exceeded the stipulated time for inactivity no deposits, bets, withdrawals or log, and has a zero balance.
Self-exclusion
Certain self-exclusion schemes force operators to close the requester's accounts preventing us from gambling again until the self-exclusion period expires.
Red flags
Bookies are in charge of a business model where consistent winning players are considered a threat. The same consideration applies to cheaters and others who exploit them. Because bookies have track and record of all our betting patterns and even our IP connections time and location, the following activities can raise suspicion and mark you as a "problematic" customer.
Bonuses and offers abuse
Welcome bonuses offer attractive benefits such as free bets and cash but these can only be redeemed once. Punter usually makes use of match-betting and multi-accounting to keep exploiting them which is considered an abuse that breaks the bookie's terms and conditions bonuses and promotions.
Arbitrage betting
Arbitrage consists in placing a bet on all outcomes (win and lose) to make a profit, usually backing bets with the bookie and laying them in exchange. The result is profitable (and legal) practice for punters but loathed by the bookies.
Suspicions of money laundering
When you make several deposits and withdrawals in a short period with little to none betting activity, especially with the large amount the system will alert the bookie and they proceed to close your account for security reasons until you provide them with enough evidence to sustain your actions.
Professional behaviour
If abusing bonuses makes you a target, not using them also causes alert for the bookie, as professional punters don't fall on those promotions, making that distinctive behavior a source of concern.
In any case, if your winnings constantly exceed the amount you deposit you are automatically considered a non-grata persona by bookies.
What I can do to recover my account?
Local Bookies
In the case, you got closed by breaking the terms and conditions the first thing to do is contacting support and ask for the withdrawal of your balance since is usually established in their terms and conditions to concede any remaining balance from winnings, deposits and bonuses to its rightful owner The process can be lengthy but the outcome is usually favourable.
In case they refuse to pay you must address your claim to a mediator to reach an agreement. If not achieved or satisfied with the results you can set a court claim but the process can be long and expensive with very mixed results.
Offshore operator
Outside the UKGC and from any gambling jurisdiction claims must resolve directly with the bookie, and little can be done since the independent regulations they must comply with can be more favourable to them, leaving unprotected their customers.
In the worst case if the bookies turn to be an illegal one there is nothing to do since it was your responsibility to check the legitimacy of the operator before making any deposit.
Tips to prevent accounts from getting closed by the bookie
Before tragedy repeats or even happens, creating the image of a regular bettor will prevent getting your account closed as long as you can mix and disappear in the crowd by doing the following.
Build your bets slowly or spread them
 Making huge wagers the size £500 or more from the very start and winning can make you a target for blacklisting. Save those shots for a bigger event such as the Olympics, the FIFA World Cup Finale and other events where betting activities are at their highest peak.
If you have multiple accounts you can opt to spread your sure-winner bet among them. It won't give you the maximum yield but it will make you earn time to keep profiting.
Round those figures
Figures like £39.21 are a clear sign of a punter trying to max its benefits against the bookie and is an immediate flag raiser. Because you don't want to lose your account for pennies, try to keep your bets on the 5's and 0's to divert their attention.
Don't rush to withdraw
Don't deposit and withdraw too often since it will cause the impression of being a money launderer or a professional bookie looking to exploit another gap. Even if you are not committing any crime saving faces is will become your best assets
Lose, but smartly
It might seem counterproductive but is the best way to extend the productive life of your account. Throwing an innocent loss every now and them regularly (but not predictably) will cover your tracks. Make bookies believe they have an edge over you and the profits will still be yours.
Punters know that losing an account is like losing a limb so keeping a low profile must be part of your betting strategy if you want to succeed in the long run. Even if odds are not in your favour, you can still become the winning underdog.