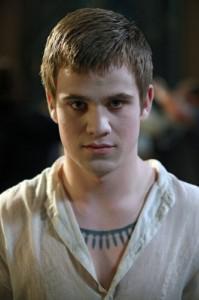 The Italian vampire fan convention Night Itacon promisses to be lots of fun this September in Bologna. One of the special activities is a brunch with the guests and starting next week you can book your seat at the brunch table of True Blood's Allan Hyde or Alex Meraz (Twilight).
Get ready for Sunday February 19 when you'll have a time span of 2 hours to book your place at the table, from at 10am to 12pm Central European Time (CET) on the website of event organizer Fantasy Events here.
There are only 8 seats available, so hurry and don't miss this very private meal with Allan (or Alex Meraz).