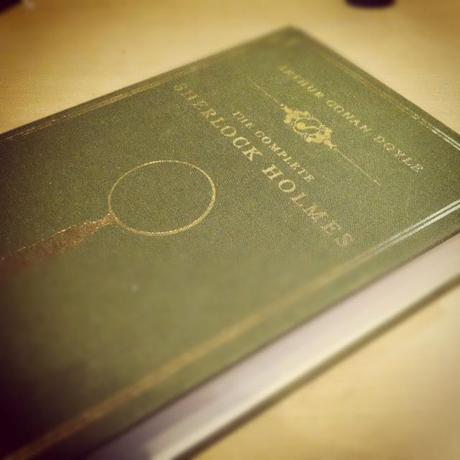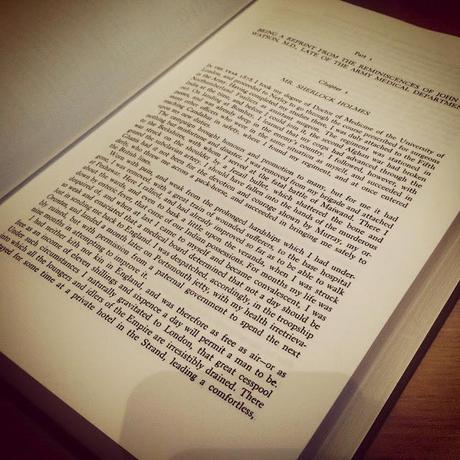 I have always been a keen reader, but since starting my A-levels, my huge workload has meant that I have been reading less, so one of my New Years resolutions was to start reading again. For Christmas my sisters bought me the complete Sherlock Holmes by Sir Arthur Conan Doyle. It's a pretty hefty book, but it has all the investigations and adventures of "the world's most popular detective". 
The fabulous Sherlock Holmes was born when author Doyle was at Edinburgh University studying medicine. One of his professors provided the model for one of his most famous creations. After his first Holmes publiction, A Study in Scarlet (1879), Holmes' popularity grew and Doyle went on to write many more novels about him. I have just completed the first story, A Study in Scarlet, which starts with Dr Watson moving in with amateur detective Holmes. After discovering a dead man at a deserted house, Watson is baffeld at the writing on the wall in blood and h
ow the corpse has no mark of violence on it
. The intriguing story follows Holmes's brilliant analytical skills to uncover a trail of murder and revenge - addictive stuff!
Now I have eight more stories to go!