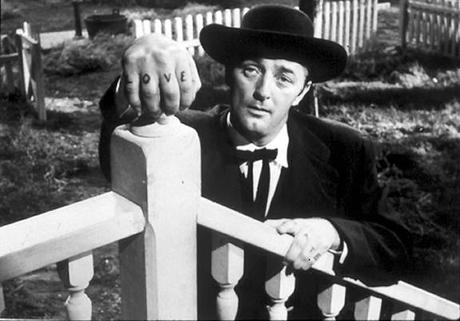 While Charles Laughton only directed one movie in his career, The Night of the Hunter, he certainly made it a good one. No list of great movie villains would be complete without Robert Mitchum's thoroughly menacing performance as Harry Powell. Simply thinking about the way he says the word "children" in that movie is enough to send a chill down the spine. When you add in all that striking cinematography, heavily influenced by German expressionism, the movie becomes a visual masterpiece.
The Night of the Hunter was based on a book by Davis Grubb, first published in 1953. But does the story still hold up without the tour de force that is Robert Mitchum's performance and the striking cinematography?
Book & Movie Differences
Night of the Hunter was a movie that stayed very close to its source material. It doesn't follow the book right down to the letter, but the core of the story is there. Most of what was cut were details that flesh out the characters a bit more. For example, the movie makes references to Rachel Cooper having a strained relationship with her son, but the book gives a deeper backstory about how Rachel struggles to relate to her son now that he's become rather financially successful and leads a lifestyle she can't fit in with. We also learn more about other crimes Harry Powell had committed before landing in jail with Ben Harper and why Ben Harper had flatly refused to tell anyone, even Willa, about where the money he stole was.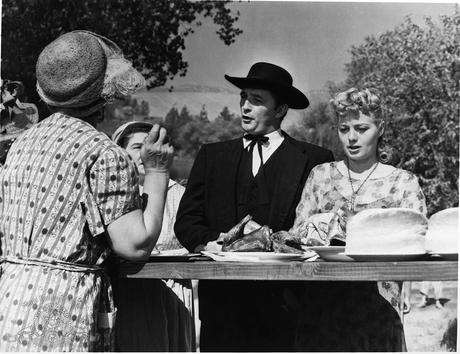 Willa Harper's courtship with Harry is more drawn out than it is in the movie. Before Harry arrives in town, there's a scene where Willa and Icey Spoon use a Ouija board to ask about Willa's next husband, resulting in the board spelling out "cloth." (The idea that a Ouija board would suggest a man of a cloth as anyone's future husband, only for that man of the cloth to end up being Harry Powell is a great argument against the use of Ouija boards.) At some point, Willa gives Harry a pocket watch that had belonged to her late husband, which is upsetting to John. On the day of the picnic, the book mentions the children visiting their father's grave for the first time and a storm occurring later in the day, and Willa misinterprets John's unusual behavior as being due to those things rather than him not trusting Harry. Willa is shown to have several reservations about her relationship with Harry since she was still mourning her first husband.
After Willa and John do get married, the book has this rather devastating scene where Willa thinks about how even her best nightgown and slippers look worn and that her nice figure is the only nice thing she has to offer her new husband. When she returns to their room, Harry forces her to take off her nightgown, look at herself in the mirror, and viciously verbally degrades her body to her.
The book also has a somewhat different ending from the movie. Near the end of the movie, we see a mob descending on the police station where Harry Powell is being held, but officers usher him away to safety just in the nick of time. In the book, Harry isn't so lucky.
Is the Book Worth Reading?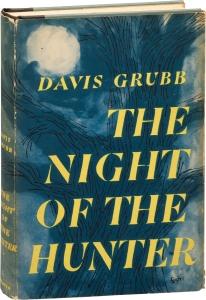 I'm a big fan of Night of the Hunter, both as a book and a movie. The extra details we get in the book make John Harper a truly fascinating and compelling character. Even though he's very young, there's a lot of depth and dimension to him. We get to see how it takes time for him to come around to trusting Rachel Cooper after the trauma of everything he had been through. The book really explores John's fear and inability to trust the police after they took his father away from him. It's easy to sense his pure exasperation at seemingly being the only one in town to see through Harry Powell and feeling obligated to protect his sister at all costs, even though she often makes it difficult for him to do so purely because she's simply too young to understand the danger they're in. Even the one adult in Cresap's Landing that he does trust, Birdie, ends up being unable to help him just when he needs it most. It was also great getting to explore the character of Willa a bit more.
If you're a big fan of the movie, you'll very likely be a big fan of the book. Even if you're unfamiliar with the movie, the book is still very much worth reading.
This review is part of the 2022 Classic Film Summer Reading Challenge hosted by Out of the Past. For more reviews on books related to classic film, be sure to follow the #ClassicFilmReading hashtag on social media.