I'm so excited that we were asked to take part in the book tour for The Fix, by Natasha Sinel. Here's a little info about the book and then read on below to a special excerpt.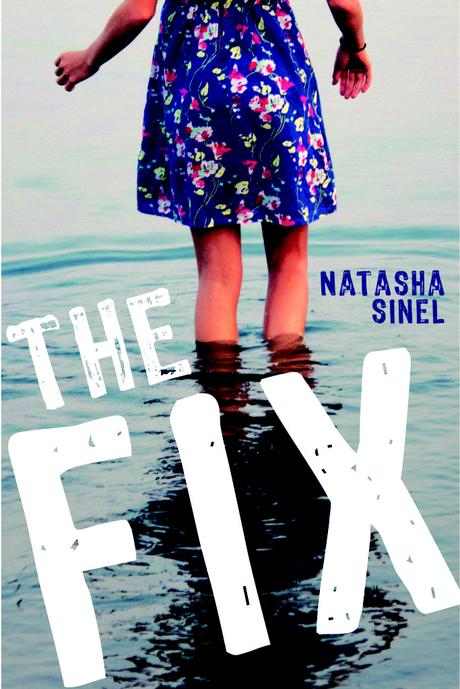 One conversation is all it takes to break a world wide open. Seventeen-year-old Macy Lyons has been through something no one should ever have to experience. And she's dealt with it entirely alone. On the outside, she's got it pretty good. Her family's well-off, she's dating the cute boy next door, she has plenty of friends, and although she long ago wrote her mother off as a superficial gym rat, she's thankful to have allies in her loving, laid-back dad and her younger brother.

But a conversation with a boy at a party one night shakes Macy out of the carefully maintained complacency that has defined her life so far. The boy is Sebastian Ruiz, a recovering addict who recognizes that Macy is hardened by dark secrets. And as Macy falls for Sebastian, she realizes that, while revealing her secret could ruin her seemingly perfect family, keeping silent might just destroy her.

The Fix follows two good-hearted teenagers coming to terms with the cards they were dealt. It's also about the fixes we rely on to cope with our most shameful secrets and the hope and fear that come with meeting someone who challenges us to come clean.

"First shot out of the gate, Sinel bravely addresses tough topics, demonstrating that the weight of secrets can pull us under––and their release can save us from drowning." —Holly Schindler, author of A Blue So Dark and Feral

"A bewitching, beautiful, and brave debut. Readers will marvel at Macy's resilience. Natasha Sinel's writing devastates and uplifts, by turns. An important story of one girl's journey to rewrite the blueprint of her own life by facing the truth inside herself." —Carrie Mesrobian, award-winning author of Sex & Violence and Perfectly Good White Boy

"In her YA debut, Natasha Sinel paints a riveting picture of a teenager haunted by her past and struggling with her present. Macy's world is richly drawn, heartbreakingly real, and difficult to put down. The Fix shines." —I.W. Gregorio, author of None of the Above
This summery quickly grabbed my attention, because this book seems to have some amazing characters, dealing with some difficult issues. We were lucky enough to have been given a non-spoiler excerpt, check it out:
The way his shoulders slouched reminded me of the first time I ever saw him, a few days before the start of fourth grade. I'd been fighting with my mom, and I needed to get out of the house, which felt toxic with our screams. I ran toward my oak tree, making my way past the pool to the back of our property. But there was a boy sitting in my spot. A skinny boy with glasses and big feet. I felt anger burning up inside me. Who the hell was this kid, and what was he doing under my oak tree?

I stomped right up to him.

"Who are you?" I demanded.

The boy quickly closed his book. It was thick with glossy pictures of planets and stars on the front—wispy rings circling one of the planets. Sunlight reflected off his wire-rimmed glasses, and when he squinted, he revealed white teeth that contrasted with his light brown skin. He put his hand up to shade his eyes, which were dark brown and fringed with the longest black eyelashes I'd ever seen. A smooth, white scar cut through his left eyebrow, making a gap where the hair didn't grow.

"I'm Sebastian," he said.

"What are you doing here?"

"Uh, my stepfather is here." He pointed at the house. "He meets with your father. He builds a room maybe." English was definitely not his first language.

Dad was thinking of doing an addition on the family room—making a sunroom.

I was annoyed. This boy was in my space. But he wasn't taking the hint to get up, so finally, I sat next to him. He showed me his book about the solar system.

"It's a new book," he said, pointing at the shiny binding, "but it is already out of date."

"What do you mean?" I asked.

"The International Astronomical Union is changing what means planet. And Pluto becomes a dwarf planet instead of a planet."

"So, they can just do that?" I asked. "Change what's always been just because a few old guys say so?"

Sebastian shrugged. "A planet clears the area of its orbital path. A dwarf planet does not do this. Pluto does not, so it is a dwarf planet."

"Whatever that means," I said.

"It means that it appears the same, but it does not do the same, so it is different."

For a second, my mind swam with planets and dwarf planets, the way things look versus the way things are. I tried to digest the meaning of what he'd said, and perhaps even a deeper meaning, when my sixteen-year-old cousin Scott jumped out from the other side of the tree, scaring the hell out of me.

"Who's he?" Scott asked.

"Sebastian," I said, when I could breathe again. Sebastian nodded at him.

"What'cha reading?" Scott asked.

"Nothing," I said.

"I'm going in the pool," he said. "Let's hang out after he leaves."

Scott walked over to the pool and dove in, making a loud splash.

"Want to swim?" I asked Sebastian, even though Scott had implied that he was not invited.

"I don't know how."

I looked at him like he was crazy. "Then what do you do in the summer?"

"I read," he said. "I study."

"Well, if you're gonna live here, you need to swim. Nobody studies in the summer."

We watched Scott swimming laps, his strokes perfect. I felt the pull to go to the pool, the pathetic need to do what Scott wanted, like I always did.

"Well, I'd better go," I said.

Sebastian picked up his book and walked toward the driveway where his stepfather's truck was parked. He turned around and waved, and I felt a sudden pang of loneliness. I went inside to put on my bathing suit—the orange one that made me feel brave like a lifeguard.

Dad didn't ever build that sunroom.

I didn't see Sebastian again until ninth grade when all the area schools combined into one high school. And even then, he wasn't on my radar.

Until now.
If you are just now jumping onto the tour, check out the previous stop to get more The Fix info and special extras available. Head over to http://www.divergentgryffindor.blogspot.com/  for yesterdays stop! Tomorrow stop will be at  www.cosyingupwithbooks.blogspot.co.uk, so follow along with me.
To be one of the first to get your hands on this book, per-order from B&N, Amazon, or IndieBound.
There's also a giveaway going on, to win copy visit the Goodreads page and while you're there, ad it to your TBR pile.
Also, I just have to say, I love reading books by authors that I respect. Did you know that as part of her book launch she is doing a fundraiser for RAINN? You can check it out here.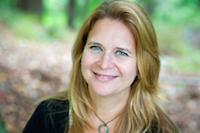 Also, a little bio: Natasha Sinel is a writer of young adult fiction. She graduated from Yale University with a BA in English and from the University of Michigan's Ross School of Business with an MBA. Before beginning her career as an author, she was director of business development at Showtime Networks. Born and raised in Washington, DC, she now lives in northern Westchester, New York, with her husband and three sons.
You can expect to see a review here, because I can't wait to read it. What do you think? Will this be a book you'll be picking up?