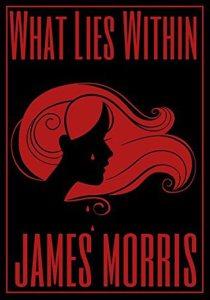 What Lies Within by James Morris
Kindle Press (ebook), 2015
226 Pages
The author gave me a free copy in exchange for a review. I read it on my PC using the Kindle app.
BLURB
"You're going to die" A single text message and Shelley Marano's world is upended. A normal high school senior, Shelley discovers she is adopted. She goes on a journey to uncover her past, only to find she was part of a horrific experiment to test the theory of nature versus nurture. In a culture of violence committed by young people, she may be one of these killers. With the lives of her and her friends in the balance, one thing is certain: she will never be the same.
OPENING SENTENCE
The engine rumbled beneath him, his one hand atop the steering wheel, the other holding a cigarette, and the streets of Chicago seemed to open up to him.
REVIEW
What Lies Within is well-written, fast paced and very original. I loved the way this novel was paced. Things started off a little slow and the tension gradually built more and more until the pace left me breathless. I didn't really know what to expect so was pleasantly surprised by the events that unfolded in Shelley's life. I loved the plot. Morris offers something very original considering the waves and endless waves of YA fiction overrun with vampire, werewolf and angel love stories. Morris offers something fresh and really interesting. I loved the fact I didn't find out the truth about Shelley's birth until almost the end of the novel. Hints are dropped but all the dots don't connect until the final pages. I've read so many novels that think readers are dumb and need to be hit over the heat with a big stick with the words OBVIOUS PLOT HINTS carved into it. It was a pleasant change not to see every event coming from a mile away. I loved What Lies Within. There are hints at the end that a second novel or series may be on the horizon. I sincerely hope so.
RATING