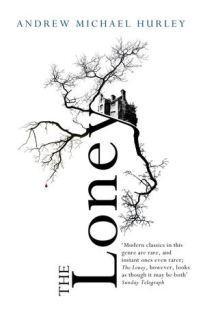 The Loney by Andrew Michael HurleyPublisher's Website (Author Page)
Amazon (UK)
Amazon.com
John Murray (hardback), 2015 368 Pages
If it had another name, I never knew, but the locals called it the Loney - that strange nowhere between the Wyre and the Lune where Hanny and I went every Easter time with Mummer, Farther, Mr and Mrs Belderboss and Father Wilfred, the parish priest.

It was impossible to truly know the place. It changed with each influx and retreat, and the neap tides would reveal the skeletons of those who thought they could escape its insidious currents. No one ever went near the water. No one apart from us, that is.
I suppose I always knew that what happened there wouldn't stay hidden for ever, no matter how much I wanted it to. No matter how hard I tried to forget...
IT HAD CERTAINLY been a wild end to the autumn. On the Health a gale stripped the glorious blaze of colour from Kenwood to Parliament Hill in a matter of hours, leaving several old oaks and beeches dead. Mist and silence followed and then, after a few days, there was only the smell of rotting and bonfires.
The Loney took me ages to get into. For about a third of the book, I wasn't overly impressed. I was reading it and feeling so-so, neither loving nor hating it. I kept reading the book because every now and then something wonderful would happen and my jaw would hit the ground. Then about one third of the way through the book, The Loney grabbed my throat, squeezed tight and refused to let go until I'd turned the final page. I fell in love; hook, line and completely sunk. Judging from the title of the book, the front cover and the blurb I thought this would be a supernatural novel. It's not. The Loney is a breath-taking psychological drama that will blow your mind. The Loney is in the running for one of my books of the year.