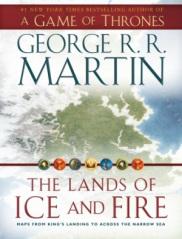 Author: George R.R. Martin and Jonathon Roberts
Publisher: HarperCollins Voyage
So there's this book series – you may have heard of it – called 'A Song of Ice and Fire' that has reached catastrophic levels of popularity since the successful adaptation to television in the series Game of Thrones (again, you may have heard of it). While the merchandise factories well and truly working around the clock turning out shirts, jewelry and cookbooks there's been something missing…something fantasy fans get a big broadsword over: maps. Now HarperCollins have remedied this by releasing the rather pricy The Lands of Ice and Fire set of maps. Now to address the big question…
Is it worth buying?
Let's begin by making one thing clear: this is a luxury item. Nobody needs to buy this. Every book features scribbled black and white maps, there's a stupidly overpriced App and we all have access to Google (I assume, since you're reading this). The publishers have gone into this with the knowledge that this is a luxury item for fans and have produced something that fits that bill. The maps are wonderfully drawn representations of the world, as you can see below: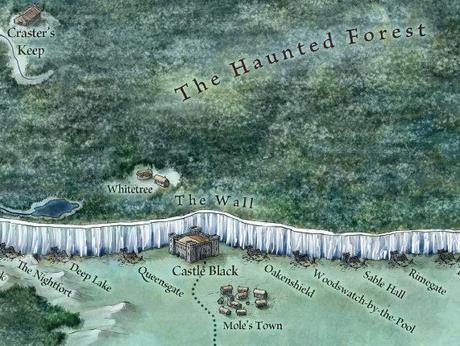 The artwork is lovely and very finely detailed and the twelve maps that the set come with are printed on a nice glossy page. The twelve maps include a complete world map, detailed maps of each region and city maps of Bravos and King's Landing. The twelve map is a world map that charts out the path traveled by each of the main characters (although a key would be welcome). The real value for money comes from the size of the maps. They are big. 24×36 inches to be exact. The image above is roughly 5% of one of these maps. Basically, don't buy these if you live in a small house. In order to help show the complete collection I threw one of the books on top of them to give a sense of scale.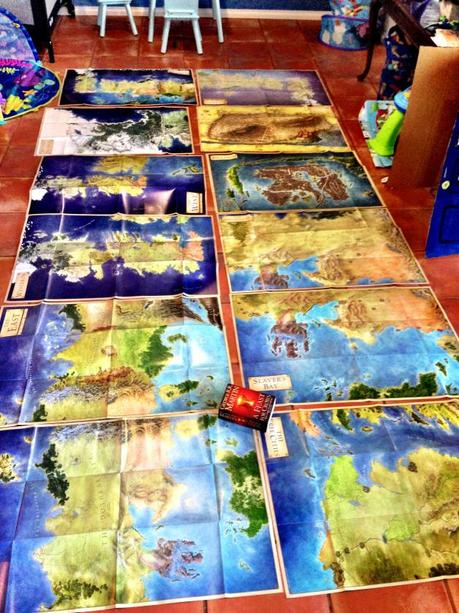 That little red smudge is 'A Feast for Crows'.
So it's a nicely made set that provides some detailed information about the world of Martin's books. Some of the maps seem a bit pointless, such as The Dothraki Sea, due to the wide open spaces of that region. As said before this is a luxury item – the only reason it's sitting on my floor here is because I sent some comics off the great eBay in the sky – so you'll need to a real fanatic or have more money than needs to justify it. If you're only a casual fan then you'll not find much of interest here.
It's certainly worth keeping in mind coming up to the gift-giving season. If you're looking for a gift for a Game of Thrones fan then this might be one of those nice items that they want but can't justify. Most geeks would certainly appreciate finding this in their stocking.