---
Scoring Wilder by R.S. Grey is absolutely the perfect example of a great hot college sports romance. The writing style was superb and this story has the perfect blend of humor, steam and a sweet love story with side characters you can't help but admire. And my! Liam Wilder, please marry me!
---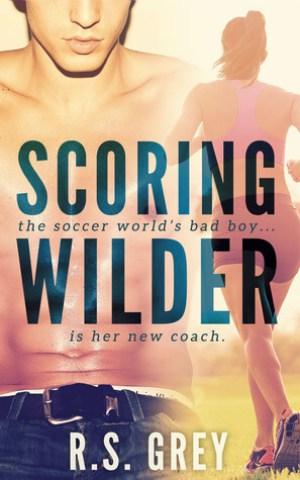 Scoring Wilder by R.S. Grey
First Published 2014 by R.S. Grey
Genre: College, Sports, Romance, Contemporary402 pages
Format: eBook
Source: Purchased
Rating: 4.5 out of 5 stars
Buy: Amazon, Book Depository
Find on Goodreads
What started out as a joke— seduce Coach Wilder—soon became a goal she had to score.

With Olympic tryouts on the horizon, the last thing nineteen-year-old Kinsley Bryant needs to add to her plate is Liam Wilder. He's a professional soccer player, America's favorite bad-boy, and has all the qualities of a skilled panty-dropper.

A face that makes girls weep – check.
Abs that can shred Parmesan cheese (the expensive kind) – check.
Enough confidence to shift the earth's gravitational pull – double check.

Not to mention Liam is strictly off limits . Forbidden. Her coaches have made that perfectly clear. (i.e. "Score with Coach Wilder anywhere other than the field and you'll be cut from the team faster than you can count his tattoos.") But that just makes him all the more enticing…Besides, Kinsley's already counted the visible ones, and she is not one to leave a project unfinished.

Kinsley tries to play the game her way as they navigate through forbidden territory, but Liam is determined to teach her a whole new definition for the term "team bonding."
Review
I should have known this is going to be another sports romance because of the title, haha. I've been reading sports romance consequently and I'm not even a fan. But oh well, if it's this good, then I wouldn't mind, *wink.
As I've said, I'm not really a fan of sports romance or college romances but ofcourse I had my own share of good books that I've read from those genres before that I really like and Scoring Wilder is absolutely one of them. I'm always a YA freak, but if I read books as good as this one every day, then I'm sure as heck wouldn't mind adding this genre in my favorites, *wink.
I've been hearing a lot of positive feedback about R.S. Grey so whenever there's a sale or freebies, I always nabbed them if I could. Even without reading a single story from her, I know I'm going to like them. And dang! I really like it when I'm right, haha. I've been jumping from one romance book to another from my TBR until I came to this one and finally settled. I just love how this story captured my attention right at the beginning.
The introduction of the characters and their relationship to each other may seem a bit cliché but I'm glad that I keep reading anyway because this story is way too hot than what I expected. Also, should I make a short summary of this story? Nah, I'm afraid I'll drop some spoilers if I do, and besides, the hot sypnosis above is already enough to make you curious, *wink.
Since I already talked about hot, I might as well start talking about this specific character that screams hotness all over,(insert deafening squeal here). Liam was first introduced as this hot athlete and is currently working on reforming his badboy image thus volunteering as coach for ULA women's soccer team. As I've said before, I'm not into jocks or athletes or whatever you call them but dang!!! R.S. Grey outdone herself with Liam because hes soooooo…..hot. Ok, I know I shouldn't be shallow but he's not just a guy with a pretty face and abs that's good enough to eat but he got this side of him that you can't help but really fall in love with him. He doesn't really have a rough past worth to she'd a tear of but it was obvious that he worked so hard to reach where he is now. It was even surprising that he's not that cocky like what I expected him to be. He didn't do anything annoying or worth a kick in the balls in this story and that's really a big relief. I don't think I have anything negative thing to say about his character because he's a perfect prince charming.
For Kinsley, my! I love this girl. She's so laid-back and just the kind of heroine I like. She doesn't accept crap but she's not the kind of woman who telltale and put the attention to her even if she deserves it. I love the fact that even if her career is on the line, she still went up for what she wants and I'm beyond happy that she got everything she wanted in the end. Aside from that, she's one amusing character that the whole time I was reading this story, I keep smiling. She's a very good athlete with an equally amazing sense of humor. Who wouldn't like her?!
I usually hate stories that contains a b*tch bullying the main characters and spreading lies about them just because she's jealous, and not just that, this one also contains a douche ex who can't seem to move on considering he's the one who screwed it up. That would have pissed me off, but I was still surprisingly IN to this story that I overlook all of those things. Besides, they wasn't really that annoying and Liam was so perfect and handled the situation like a real prince charming.
Aside from that, I'm also enjoyed reading about the love life of Becca, Kinsley's BFF. Two set of BFFs falling in love with each other, I admit it was a really cliché scenario but dang! If they're as hot as Liam and Penn, then I wouldn't mind at all, haha. Also, their lovestory isn't just about the good part but it also talks about their own sets of conflicts that really helped shape up their relationship. One book for two romance, you can't beat that, *wink.
This was my first time from the author and I have to say that all the hype about her is really true. I love her writing style, the humor and the characters. I'll definitely be reading more from hers for sure.
And lastly, Scoring Wilder was taken from Kinsley's POV and it's really enough. It's so enough that it made me feel that I really know everything about her and Liam. Crazy eh? The epilogue and the "epilogue after epilogue" was perfect. R.S. Grey definitely knows how to make an ultimate happy ending.
So if you're up for one sexy read that will kick you with excitement and romance, then Scoring Wilder is highly recommend.
Challenges
Preview & About The Author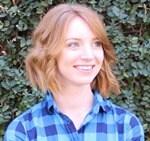 R.S. Grey is the USA Today bestselling author of fourteen novels, including THE FORTUNATE ONES. She loves books, chocolate, reality TV, and cold weather. She lives in Texas with her husband, daughter, and two dogs.
You May Also Enjoy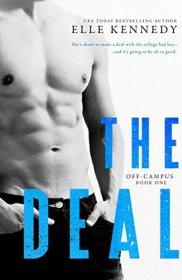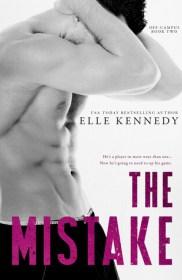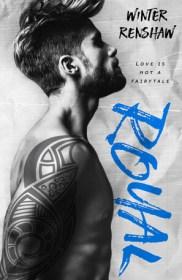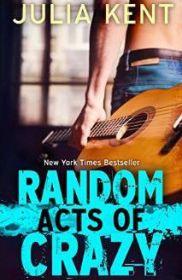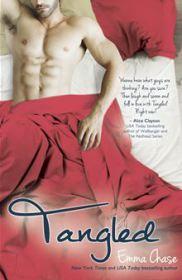 OR
Check out my book shelf for book suggestions and recommendations!
BOOK SHELF: CONTEMPORARY
Subscribe To Blushing Geek