My luck runneth over as Frances Lincoln Publishers has sent me May book release: 
Kitchen Garden Experts
 by Cinead McTernan, photography by Jason Ingrid.
The blurb....
Kitchen Garden Experts
 features the chefs and gardeners at twenty of the UK's 
most exciting restaurants, hotels, pubs and cafés, focusing on how they produce 
the best fruit and vegetables to appear on their menus. With this book you can:
* Explore the kitchens and gardens of twenty celebrated chefs, from Terence 
Conran and Raymond Blanc to River Cottage and L'Enclume;
* Gain extraordinary access to 20 recipe books and 40 signature dishes;
* Discover key ingredients and special growing methods that help these chefs 
win awards for excellence;
* Follow the simple steps from plot to plate, learning new growing skills
*****
This is one heck of a book for real foodies, grow you own people and anyone who like to consume food! It has been by my bed and at the Lottie with me; leading to dreams of travel, of really nailing this whole allotment thing and of food, delicious artistic foody joy. I even look forward to winter as my favorite recipe is the ** soup.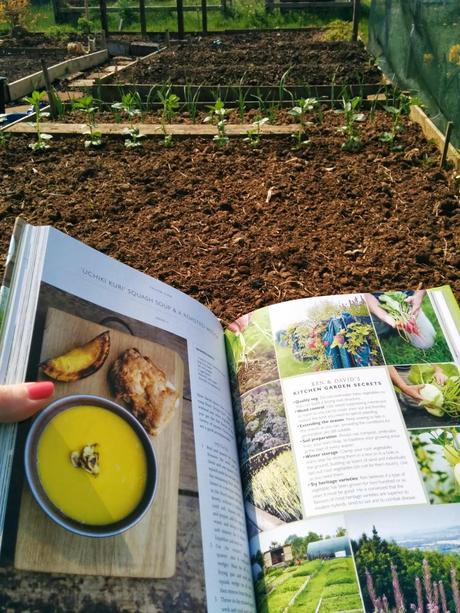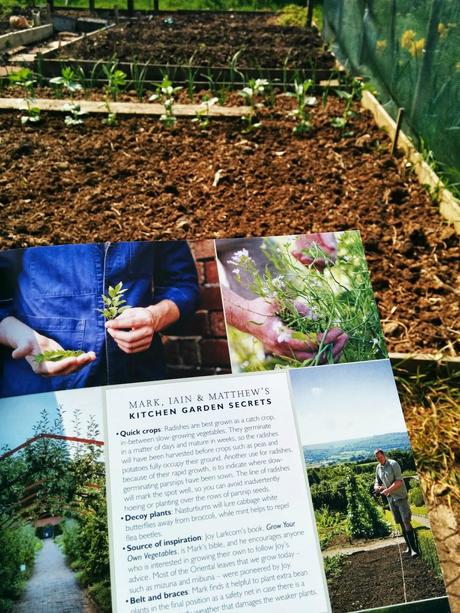 The foreword by Raymond Blanc contains these words which I love...
'I believe it is our responsibility to embrace sustainability and to reconnect with our land.... By working qith the seasons, we can all enjoy superb tastes and textures - inexpensively'
This is not a textbook, not merely a recipe book and much more than a coffee table book - this is inspiring. Ok, I shall not be making dishes like these masters but a girl can dream (and heavily reduce the trickiness of presentation), they are do-able :)
Each section is split into the 20 gardens around Britain with each head gardener talking of their space and giving some tips. Then they go on to give detailed knowledge on two of the main elements of their associated chef's two chosen recipes. As well as this each section contains a page with that places
'kitchen garden secrets'
surrounded by a collage beautiful enough to frame.
Maggie wants to own the book herself...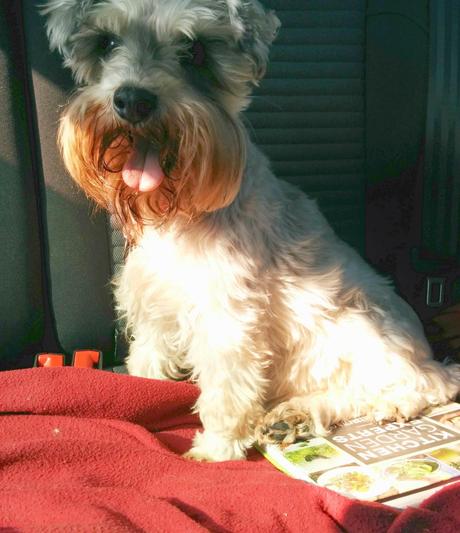 Kindly, for my readers there is a discount available :)
To order Kitchen Garden Experts at the discounted price of

 £16.00 including p&p* (RRP: £20.00), 

telephone 01903 828503 or email 

[email protected]

 and quote the offer code APG130. 
*UK ONLY - Please add £2.50 if ordering from overseas.Hugs and love
Carrie