---
Blitz is a sexy college football story by Bella Scully. This was a really good book and it had me really rooting for Finn. It was sweet how he made her remember and eventually fall in love with him. If you're looking for a hot sports/college romance story, then Blitz is highly recommended!
---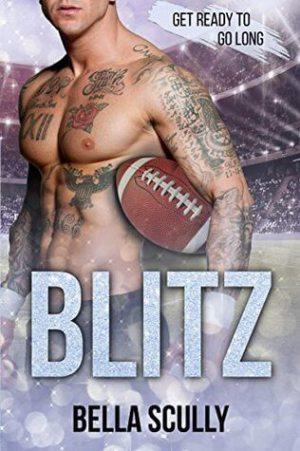 Blitz by Bella Scully
Published September 22nd 2017
Genre: College, Romance, Contemporary
294 pages
Format: eBook
Source: Book Review Request from the Author
Rating: 4 out of 5 stars
Buy: Amazon, Book Depository
Find on Goodreads
Cocky? Possessive? King of football, arrogant jock? That's me. Desperately in love with Mia Meadows? Also me. And if she doesn't remember, it's time to remind her.
FINN: Mia. My childhood best friend. The one that got away. The one I've been pathetically crushing on for years.
She's also the one that doesn't remember anything. Oh, and she hates my guts. Tiny setback.
I have everything — the fame, the money, the wins and trophies — but the only thing I really want? Mia. All she has to do is remember that she's mine. And I've got a plan.
Luckily for Mia Meadows, I like the chase. And King Kane never loses.
MIA: He's arrogant, too hot for his own good, worshiped by half the state… and completely obsessed with me. For some reason. I guess what they say about football causing brain damage is true.
It doesn't help that my gossip-obsessed roommate Kim is desperately trying to set us up together. Or that Finn keeps hinting at some huge secret. Maybe that's the brain damage again?
But if Finn thinks these surprise dates, grand romantic gestures, and weird secret hints are going to fool me, he's even stupider than I thought. And trust me. That's almost impressively stupid.
I don't care what game he's trying to win. I'm not playing. And I'm definitely not going back to bed with him.
…Probably.
Review
Why did I wait this long to read this story again?
That's what I'm questioning myself while I was reading the first two pages of this story. Because at those early pages, I already had the feeling that I'm going to enjoy this story. And I sure did!
It's actually not hard to love this book because, dang! Jocks are really hard to resist. But seriously, I just love how this story started. There's no boring introduction at all and as early as the first chapter, I'm already acquainted with the hot Finn Kane (hot name eh?).
I love romance, especially if it's a guy who's pursuing the girl. And take note, it's not just an ordinary guy but King Kane himself, a hot quarterback who's the biggest celebrity in their campus. Quite hard to imagine eh? But that wasn't in my case. It was just wonderfully written, so heck, I'm instantly carried away and found myself drooling over Finn aka King Kane's perfect abs, haha.
So what this story is about again?
Mia is a total nerd. She doesn't like crowds and she prefers to hang out in the library than do "fun" stuff. But her life drastically changes when her bff Kim dragged her to a party where she met King Kane. She doesn't want to be the center of attention and being with Kane, that's one impossible thing to achieve. But the first time she saw him, the attraction is hard to deny. And what's worse is that King Kane seems obsessed with her. Shing! Shing!
A very popular jock who fell in love with a simple girl, well, nothing's new about that setup but that didn't stop me from enjoying this story. Well, you don't read it often wherein the guy was the one who's desperately chasing the girl, aight? And my! Thinking all about those sexy scenes makes me blush, haha.
Aside from that, there's no annoying conflict, no crazy groupies, no annoying third party and no main leads doing stupid things. I guess the only annoying in here is Mia's bff, Kim lol. She was really crazy and been meddling with her love life especially with her sex life lol. But I guess she's fine since she was the one who made Mia and Finn love team possible, eh?
And speaking of love team, let me talk about the main leads.
Mia doesn't like crowds and she's a math nerd. She doesn't stand out at all because she's not like some other girls who dresses up or do makeup. All she thinks about is math, so I really understand her reaction about Finn approaching her and practically begging to give him a chance. Heck, I will be suspicious too if that happens to me. But dang! After all Finn's efforts, she's still very stubborn. I do like heroines with a little attitude but this girl is too stubborn sometimes. I think my only complain about her character was her being too stubborn for her own good.
For Kane. My! For a girl who's not really into jocks, man! I was suddenly into him lol. And just like other jocks, he's cocky, possessive and so full of himself…and I like it, haha. I don't mind characters spouting dirty language once in a while, but dang! This guy has unlimited supply lol. And it was quite disturbing to read for me. Aside from that, I hate his endearment for Mia which is Sugar. Seriously dude? But even if that's the case, I'm still eyeing this dude.
The main characters we're different from college romance stories I've read before because both of them didn't have a rough past or something similar to that. But still, their past hold a big part for their story. I don't want to discuss more about it because it might spoil you, *wink. To tell  you honestly, I don't know what to feel about the "past", I'm sure don't hate it but I'm not fond on how they handled it, particularly Mia.
Not-so SpoilerAnd also, I find a loop hole on the "I don't remember him" part considering there's a lot of ways they can still keep in touch.
But overall, Blitz is a fun and romantic college football story that I'm sure every romance readers will love too. Also, it's taken from both main characters' POV and it's HEA guaranteed!
Challenges
Preview & About The Author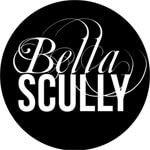 Bella Scully is an author of steamy, thrilling romance serials and novels. Her debut novel, SAVE ME, goes live on July 3, 2015. You can follow her on facebook, twitter, and goodreads, or you can contact her at [email protected] She lives in Austin, Texas.
You May Also Enjoy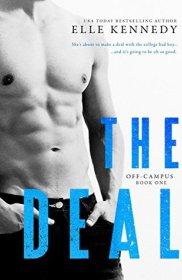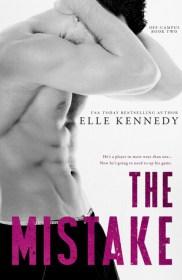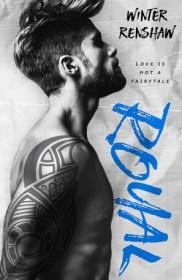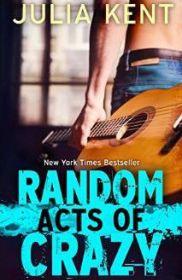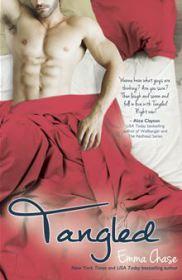 OR
Check out my book shelf for book suggestions and recommendations!
BOOK SHELF: CONTEMPORARY
Subscribe To Blushing Geek