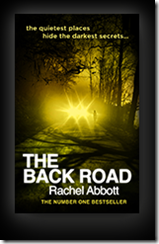 The Back Road by Rachel Abbott
From the author of #1 bestseller – Only the Innocent.
One girl is fighting for her life in hospital… One village is struggling to hold tight to its secrets.
When a young girl is knocked over and left for dead at the side of the road, the small community of Little Melham goes into shock. Why was Abbie out so late at night, and why wasn't she missed?
For Ellie Saunders, the truth about that night could put her marriage and even the safety of her children in jeopardy. She has to protect her family, no matter what the consequences.
Former DCI Tom Douglas thought that Little Melham would offer a peaceful retreat from the daily trauma of his work for the Met. But as he is drawn into the web of deceit, his every instinct tells him that what happened to Abbie was more than a tragic accident…
Only one person knows the whole story – why Abbie was out that night, and who was driving the car. For that person, the accident spells disaster, and somebody has to pay.
Price:
£1.99
Purchase from:
Amazon UK
More information:
Blog: rachelabbottwriter.wordpress.com
---
Lunch Break Shorts by Ann Mullen
A collection of six short stories, including one alternate ending, for your lunch break reading pleasure. Approximately 27,000 words.  A quick read.
*Encounter—A late night call sends Lila on a dangerous journey.
*No More—An abusive husband and a road trip turns deadly for Denise.
*A Gray Area—Lonnie faces the aftermath of his wife's murder. Will he get revenge?
*A Gray Area 2 (alternate ending)
*Instincts—Sarah's blind date goes horribly wrong.
*Bittersweet—Evidence of a cheating husband causes a wife to panic.
*The Irony of It All—Lois plans the murder of her husband.
Price:
$2.99
Purchase from:
Amazon.com
More information:
Website: www.aftonridge.com
Blog: www.annmullen.blogspot.co.uk
---
A Vampire's Saving Embrace by Darlene Kuncytes
Abby Montgomery is rescued by a dark, mysterious stranger from an evil that she didn't even know existed.  Desmond LaGrange is a man with a past, and when he saves Abby, he finds himself drawn to her in a way that he has never experienced before.  The secrets that they both hold draws them together – but will they be able to ever let each other go?
Price:
$4.69
Purchase from:
Amazon.com
More information:
Amazon author page: www.amazon.com
---
Prelude and Fugue by Laura Haley-McNeil
Olivia St. Claire accomplishes her dream to become a pianist, but didn't count on falling in love with the man she can never have.
Price:
$11.99 (Paperback)
$1.16 (Kindle ebook)
Purchase from:
Amazon.com Kindle edition
More information:
Amazon author page:  www.amazon.com
---
Cogrill's Mill by Jack Lindsey
An energetic and witty ride through life and love in the countryside.
Price:
£6.99 (Paperback. ISBN 978-0-9549621-2-8. 246 pages.)
£4.00 (ebook.  ISBN 978-0-9549621-4-2.)
Purchase from:
Peatmore.com
More information:
Website : Peatmore.com
---
Redemption Blues by T D Griggs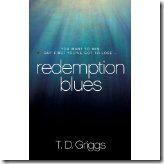 CHRISTMAS, and it's the end of the road for Matt and Lauren Silver's tempestuous marriage. Rock star Silver has been touring abroad just once too often, neglecting Lauren and their twin daughters, Gudrun and Freya. In a desperate attempt to put things right, Silver cancels his tour and comes home for his children – but instead of the reconciliation he seeks he triggers a tragedy which will shatter all their lives forever. Silver's car smashes though bridge railings into the River Thames. Little Gudrun is killed in the horrific crash and Silver himself vanishes into the shadows of underworld London, injured, traumatized, and unable to face what he has done. Lauren Silver is crushed by guilt, and young Freya is so emotionally scarred that no-one can reach her.
No-one except Inspector Sam Cobb, the detective sent to investigate the tragedy – a man with scars of his own. He only reluctantly enters the Silvers' bleak world, but when he does he brings hope. Hope of recovery. Hope for the future. Hope of redemption.
But Matt Silver is not yet out of their lives. Disfigured and desolate, he has found comfort of a kind, thanks to the humanity of new and unexpected allies. Despite himself he has begun to heal, to grow stronger. To think of emerging from the shadows.
For Sam Cobb, Lauren and Freya there will come a time when hope alone is not enough.
Price:
£9.60 (Paperback, Amazon UK)
£1.99 (ebook, Amazon  UK)
Purchase from:
Amazon UK
More information:
Website: www.tdgriggs.co.uk
---
Blood of Kaos by J D Miller
Etain is torn from a world of childish innocence to be plunged into a realm of deadly chaos. Forced to run for her life at the age of fourteen, she stumbles into the realm of the Alamir, human warriors infused with powerful magic who defend the delicate balance between good and evil, as a young woman. But not even the Alamir can protect her from the Bok'Na'Ra pursuer that murdered her family.
Lord Darknight and Midir, raised as brothers, are the light and the dark of a single soul, split apart by ancient priests when but a child. Midir has known of Etain's existence most of her life and has conspired to possess the power she holds, power that will give him reign over the evil Bok'Na'Ra, nemesis of the Alamir. Lord Darknight, Dar to those closest to him, unaware of her existence, rescues the young woman after a violent clan battle which proves to be a pivotal moment in both their lives. His charge as a Krymerian mandates he protect and train her in the ways of a warrior however soon realizes their connection runs much deeper than teacher to student.
Price:
$9.73 approx. (ebook for Kindle)
Purchase from:
Amazon.com
More information:
ladyofkaos.wordpress.com
---
The Ossilan Affair by Steve K Smy
A terrible disaster on the Earth type planet of Ossilan leads to Captain Henri Duschelle and his crew being enlisted to risk destruction to investigate. The mystery isn't what it appears to be, with powerful forces working in the background. Can Duschelle solve the mystery, and live to tell the tale?
A novelette.
Price:
$0.99 (ebook.  Price may be subject to local taxes, such as VAT.  Available worldwide.)
Purchase from:
See blog page.
More information:
Blog: Imagineer-ing
---
Terry Irving: Forthcoming Release
This is not exactly the normal kind of book promo' for a Thursday, but is worth inclusion.
Angry Robot crime imprint Exhibit A has signed two new novels from award-winning journalist Terry Irving.

Exhibit A commissioning editor Emlyn Rees bought world English, translation and dramatisation rights to Irving's novel Courier, as well as an as-yet-unnamed sequel, from Dean Krystek at Word Link USA.

Courier is the first in a planned series of thrillers called Freelancer set in the 1970s, and follows Rick Putnam, a Vietnam veteran who now works as a motorcycle courier for one of Washington DC's leading TV networks.

Irving began his career doing a similar job, and later went on to work as a producer, editor and writer for news networks ABC, CNN, Fox and MSNBC. During his news career he won several awards, including four Emmys and three Peabody Awards.

Courier will be published simultaneously in the US and UK in May 2014 as a paperback and e-book.
---
52.057772
1.143786