Due to the Tsunami response to my post on 24th, I have had to limit the number of books to six, but if you've made a submission and yours is not in this article, DON'T PANIC, it just means that it will appear either NEXT Thursday 3rd October, OR the FOLLOWING Thursday 10th October, or even on any Thursday thereafter

This weeks SIX (6) great entrants are as follows:
Involution-An Odyssey reconciling Science to God by Philippa Rees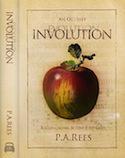 Two companions Reason and Soul embark upon a light-hearted poetic journey through creation's evolution, and its legacy, memory. Memory's recovery is traced through the intuitions of scientific genius: from pre-Socratic Greece, through the epochs of Western thought to the dissolution of Modernism, where mind and matter approach their . recovered and essential unity. Adding involution to evolution is adding yeast to flour; it bakes a lighter loaf. Saints and scientists break the same bread. What is revealed ia a science beyond, one that honours its prophets, and restores man to his origins, his deeper self. 6 Amazon reviews all 5*
Available from Author direct inc postage and signed HERE
Illegally Innocent by Angela Bacon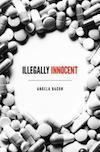 What would you do if the government banned your career? Grace Hampton is comfortably settled into her job as a bioenergetic practitioner when the government outlaws her profession and the products she uses to improve her clients' health. Committed to helping people conquer illness, Grace is forced to join up with a former flame, Jake Pennington, in order to smuggle herbal supplements and other non-traditional health remedies into the United States. What if the people you are trying to help decide you are not worth the risk? As time passes, Grace must learn to discern between those who are fully devoted to protecting her life and her business and those who are not. In the midst of her family attempting to persuade her to change careers, her office's landlord dismissing her from the premises, and deciding to take on more serious health cases than she ever has before, Grace is not always as careful as she should be… Should you ever trust a liar? As Grace and Jake spend increasing amounts of time together, Grace's wounded heart softens; she wrestles with whether or not to trust him, especially when an inquisitive policewoman steps into their lives. A phone call in the middle of the night changes everything. Her job is illegal, but she's innocent of doing harm.
London Tube by Evi Routoula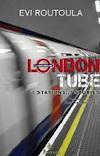 London tube: seven different stations take part into seven different stories. Seven stations that play a significant role to the lives of different passengers. A trip from the beginning of London tube till nowadays.
Amazon.co.uk
Amazon.com
Shaman's Drum by Ailsa Abraham

In the very near future in our own world, the major religions have been banned. Paganism in all its forms has filled the void but they are at each others' throats. Two magic users from opposing faiths have been imprisoned for their crime of falling in love. They are offered an opportunity to be together but to achieve this they must solve a mystery, fight demons, uncover traitors and seek help from unexpected sources including an under-cover Christian Granny, New-Agers and three very energetic Goths. Reviews have called it Indiana Jones meets Harry Potter but for grown-ups.
Amazon.co.uk
Amazon.com
Wander Home by Karen A. Wyle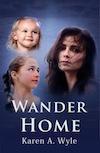 Death is what you make it. . . . Eleanor never wanted to leave the daughter she loved so much. The overpowering urge to wander — to search, without knowing what she sought — drove her away. She left little Cassidy in her family's loving care. But Cassidy and the others died in an accident before Eleanor could find her way home. Now, they are all reunited, in an afterlife where nothing is truly lost. Places once loved may be revisited, memories relived and even shared. One may be any age suitable to the mood and moment. Surely this is a place where Eleanor and her family can understand and heal. But some of the memories haunting Eleanor are of dreams she had tried to forget. Somehow, she must solve the mystery of her life — or none of them will be at peace.
Amazon.co.uk
Amazon.com
Isle of Larus by Kathy Sharp

The four guardians of the Isle of Larus have been enjoying quiet and comfortable lives, with nothing more than the occasional shipwreck to trouble them – but all that is about to change. The Spirit of the Sea decides to send a series of alarming events to test and teach them, as well as providing himself with hours of entertainment at their expense. For the first test, how will the guardians cope with the arrival of a fleet of completely impossible ships? Not too well at all, it would seem. And that is just the beginning…
Amazon.co.uk
Amazon.com