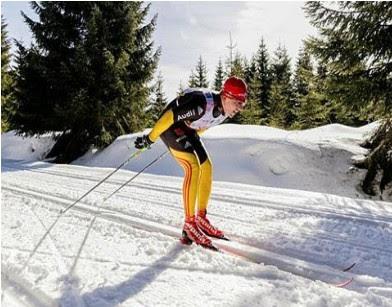 Winter is near, Exodus Travels is encouraging explorers to beat the winter blues by choosing a more thrilling, active adventure in an off-the-beaten path winter destination. And, discounts are available for those winter wanderers who book early!
With 50 winter trips to choose from, you'll discover that there's more than skiing  to enjoy on your next adventure. And, here are a few suggestions for your trip:
Arctic Lights And Whales
Nature lovers won't go home disappointed after visiting the Vesteralen Islands in Northern Norway. The archipelago sits within the Arctic Circle and offers an intoxicating cocktail of fjords and mountains all teeming with wildlife, from soaring eagles to sea otters and reindeer. This far north viewing the Northern Lights can be extraordinary, although never guaranteed.
Swedish Lapland Activity Week
Embark on a weeks' worth of exciting winter activities in the remote corners of this stunning region. Snowmobile onto a bay where the sea freezes up to a meter thick and the tidal currents of the Baltic Sea create an exciting backdrop of broken pack ice. Take part in traditional Arctic activities including, ice-fishing, a husky safari through the forest and a snowshoe hike across the frozen sea in search of the awe-inspiring Northern Lights.
Chamonix Snowshoeing In France
What more dramatic setting can there be for a weekend of snowshoeing than in the shadow of Mont Blanc? From the base in Chamonix, travelers experience four stunning walks surrounded by incredible views of Europe's highest peaks. Explore alpine forests, climb mountain plateaus, cable car up to the X Aiguille de Plan and spend the night in a remote mountain hut. Not bad for a long weekend!
Finnish Dogsledding Adventure
Travel 68° North to the stunning Pallas-Yllas National Park, found in northwest Lapland. Boasting the cleanest air in Europe, this region is awash with mile after mile of frozen lakes and pine forests that stretch out to the dramatic Pallastunturi Fells. To truly appreciate such a beautiful and remote part of the world, there really is only one way to travel: by dogsled.
Bieg Piastow Ski Marathon, Poland
The Bieg Piastow Marathon first ran in 1976 with just 261 finishers. Today, the event has grown into a 9-day winter festival, consisting of 13 races, the highlight being the 50km race which we will take part in. The whole event takes place in the popular ski resort of Jakuszyce in Poland's Jizera Mountains, and area famous for its natural undulating tracks through the forest.
Plan Your Winter Adventure With Exodus Travels
Exodus offers a wide range of adventure and activity holidays across seven continents. On your adventure you can visit places as diverse and as exhilarating as Kilimanjaro, Machu Picchu, the Ice Hotel and Antarctica. Whether it is solo travelers, couples, groups or families, Exodus offers an incredible choice of trips for all ages and activity levels.
They operate in over 100 countries with 600+ tours, and Exodus insists on low impact tourism and contribute to local communities. To explore current tours, packages, and book your trip visit www.ExodusTravels.com.