Today's Featured Author is Marie Godley
Featured Book: Janalya
Genre: Y/A Paranormal Romance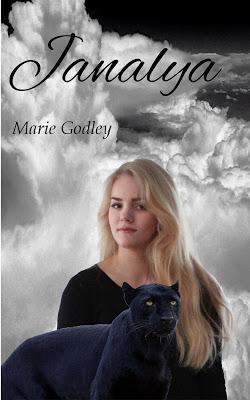 Guest Post from Author Marie Godley
What element would you like to control?
If you could control one element which would it be? Earth, fire, water or air? As much as I love the sea crashing against the beach, and an open fire (sadly I don't have one at home) it would probably have to be air -my plants have a habit of dying, so I don't think earth would be a good choice! Besides, I love standing outside on a blowy day, face turned into the wind, losing myself in its buffeting embrace.
Now you know how my protagonist,

Janalya

was born. And the best part of this, whilst I was still writing, I could stand on the cliff top, staring out to sea, being blown about by the wind and call it research. Worked for me. 
So what about you, what would you like to control?
My next question – what animal would you like to turn into if you were a shape-shifter?
I have written a story with a wolf before, (and also a raven, although that book isn't published yet) so I wanted something different for

Janalya

to go up against, and I love panthers. Perfect , I get to use them instead.
So

Katsuo

fulfills my wish for a panther, but what would you be?
Let me know in the comment section of this blog.
About the book: Janayla
Janalya is an air elemental, searching for others of her kind.
Katsuo is Shatara, a shape-shifting panther.
History decrees that they are enemies, but fate seems to be handing them different roles. What is Janalya's true destiny, and is it more complex than even she knew?
Amazon US:
Amazon.UK http://amzn.to/1Q75sOz
About the Author: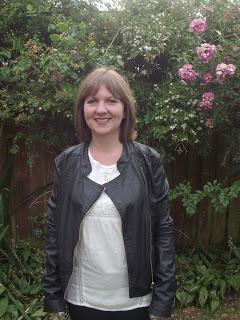 Marie Godley resides in Christchurch, Dorset with her family. Luckily enough to live in a town with historical buildings to roam around, as well as having the sea and the New Forest National Park nearby, she has plenty to do when taking a break from writing. 
To find out more:
 

  

Website http://www.mariegodley.moonfruit.com/
  

Blog http://www.marie-mariegodleybooks.blogspot.co.uk/
  

Facebook https://www.facebook.com/mariegodleyauthor/
  

Twitter https://twitter.com/MarieGodley
  

Goodreads https://www.goodreads.com/author/show/4151284.Marie_Godley
  

Amazon.Com http://amzn.to/23UQ8si