Coming from the section of Indian community, that lives to eat, it gets pretty difficult for me living away from home in North India and not having quite mastered the art of cooking Bengali cuisine. For times like this, I couldn't be more thankful to Chittaranjan Park in Delhi, that caters to my wild-aamra-bangali-extreme-communal cravings.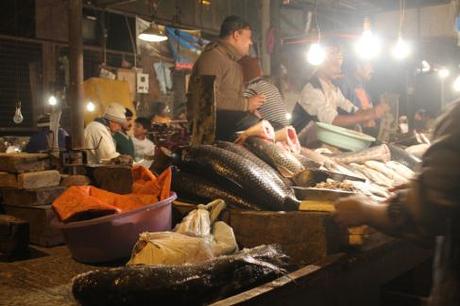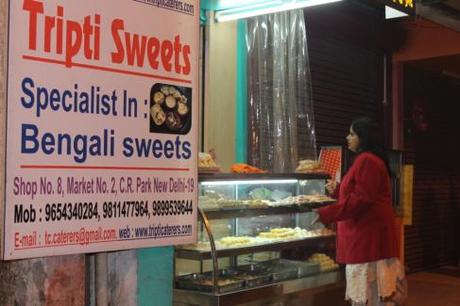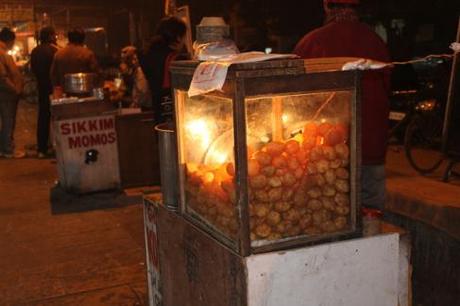 Being Makar Sankranti, I was particularly missing all the peetheys and patishaptas cooked by my mother, this year she decided not to cook them since I love them too much. Talk about love. The festival marks the beginning of spring and also the day when Sun transitions to Capricorn in its celestial path. People all over the country celebrate this day as a symbol of harvest, food and offerings to God. We Bongs, specially make crepes stuffed with khoa, ricotta cheese-like-thick condensed milk called patishapta and peetheys are rice dumplings stuffed with coconut and khoa and boiled in milk sweetened with jaggery and other spices.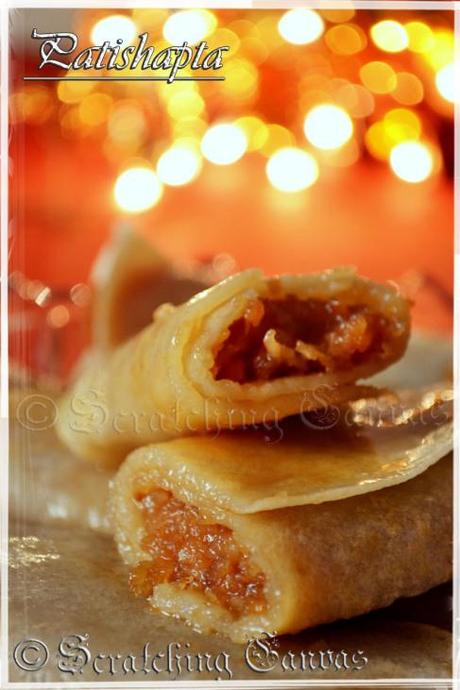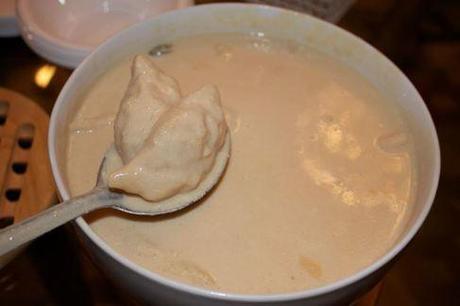 peethey
The search of this in particular took me to C R Park, while I procrastinated too much before reaching there and couldn't lay my hands on these goodies, I did however manage to satiate my hunger at this incredibly nice and simple Bengali restaurant, named, Maa Tara. I ordered their special thali and packed Doi maach for the boyfriend!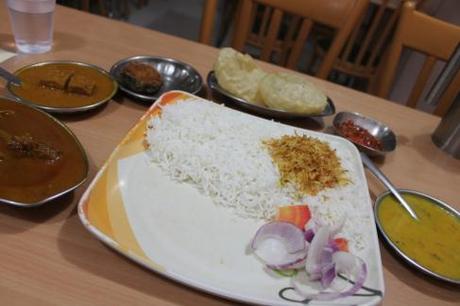 moong dal, chicken curry, aloo bhaja/ fried crispy potatoes, dhokar dalna, fish fry, luchi, papad, chutney and rice with salad.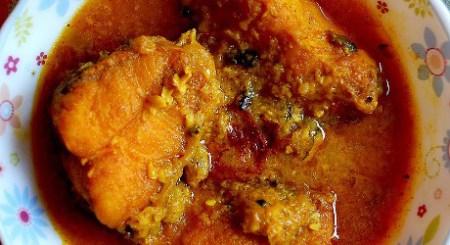 doi maach- fish in curd gravy
For us, food is a religion that we blindly follow, Sundays are not simply rest days for us. It is the day we worship. Since childhood, on this day our mothers have been waking us up to a plate of luchi and aloo dum and we never complain being woken up. Often known as the mahabhoj day, where we eat chicken or mutton instead of fish, like all the other days of the week, lunch generally comprises of aloo bhaja, dal, bhaat, begun bhaja, aloo fulkopir torkari, magsho kosha. Amazing. I know. Dinner is always left over magsho kosha with parathas or bhaat again.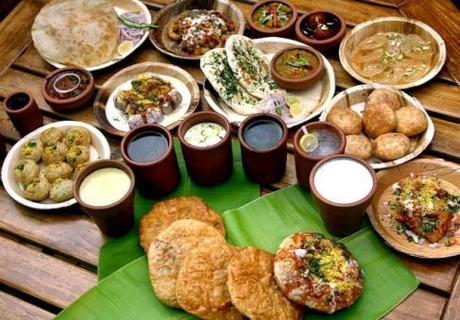 Our snacks are very easy to make and draws attention to the basic agrarian society that we belong from, they are quite often remarked to be the "poor man's treat". Jhaal muri made from puffed rice is one such variety that are made in our households when an unexpected guest turns up and there is nothing else to offer. Puchkas are also probably every Bongs' favorite.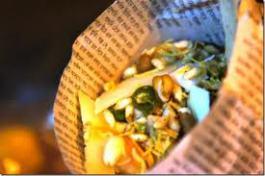 jhaal muri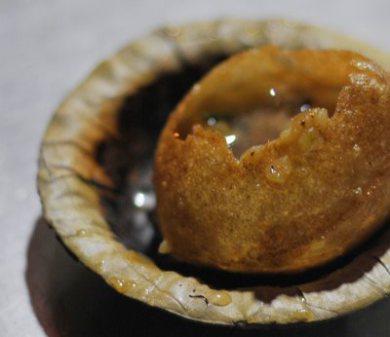 Puchka
Bengalis, generally are from West Bengal which constituted Bangladesh before partition, hence, we are raised to love Biryani and Rezalas as much as we love our simple yet flavorful cuisine. The dum biryanis are a treat for every Bong no matter what the occasion and we prefer it every bit perfected and kindly stop with the whole ilaichis. What is wrong with the world,seriously? And them, Mughlai parathas. Oh Dear God.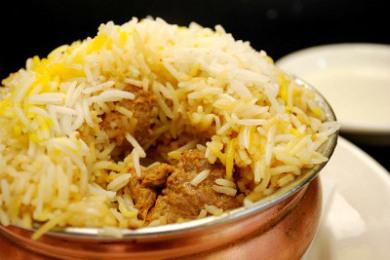 Biryani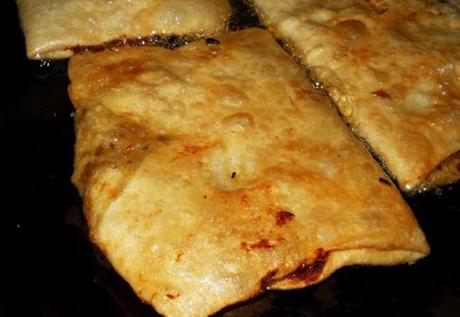 mughlai paratha
Being the capital for British East India Company for a really long time, Bengal also has rich influence of Raj cuisine or the Anglo Indian cuisine and you will find variety of Kobiraji cutlets, mango infused dals and chicken curries (which carefully balances the spice factor in curries and makes it slightly tangy and sweet), the fish fries and the rolls. We love et al. And for that matter, even celebrate both Durga Puja and Christmas every bit zealously as the other.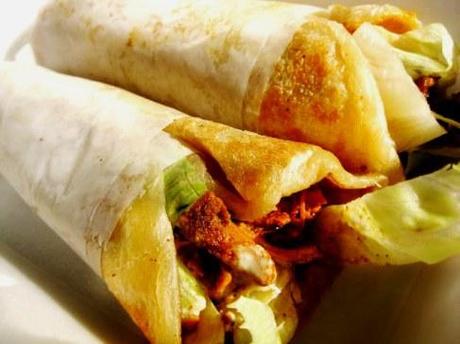 Then the Chinese came, Tangra, the Chinese village in Kolkata, is the living example of how much Chinese cuisine is celebrated among Bengalis. The bland cantonese foods were flavored to make it more Manchurian and Schezuan to suit the Indian palette. And boy, don't we all love our chowmeins and chilli chickens for dinner? Bong moms are surprisingly good at cooking both traditional and oriental treats with equal gusto.
As for the sweets, that is a different story all together. The whole world knows about roshogollas, but trust me, there is no end to our rich variety of sweets and a meal is never complete with mishti mukh kore newa, eating something sweet. That may be mishti doi/ sweet curd, payesh/ kheer, chom chom, chhanar jilepi, ledikeni named after Lady Canning and what not.
Time and again, I fall prey to these hunger pangs that means much more to me, the food transports me to my home, family and soothes me down after a rough day. There might be so much more psychological influence to our known foods, the one that builds us up and is comfortable to our digestive system. But then again, I am not the one who likes monotony, so till the next time my blood uproots me. Keep eating. Keep loving.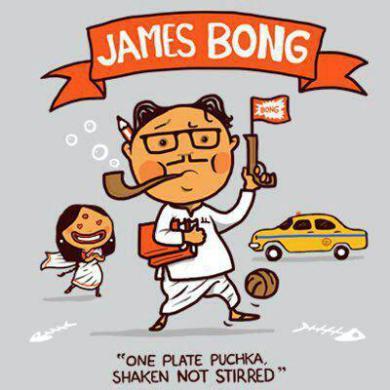 P.S. I have used few of my own images and a number of them from the internet. If you don't want me to use your picture, send me a message and I will take it down.