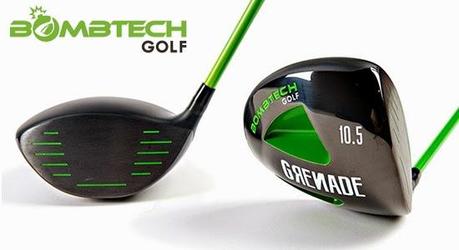 www.BombTechGolf.com
As always, at Eat Sleep Golf, we're constantly sifting through the golf industry in order to shine light on new, innovative and noteworthy advancements. Our most recent discovery comes from a company called BombTech Golf with their uniquely designed Grenade driver. As the world's first Dual Cavity driver, BombTech is so confident in the performance of their product, it comes with a 60 day money back guarantee. If your drives aren't longer and more accurate with the Grenade, BombTech will refund your purchase. This statement alone had us intrigued and eager to find out more about BombTech, their product design and it's performance.
According to owner Tyler 'Sully' Sullivan, the focus of BombTech is to combine advanced technology, top quality materials and innovative design to create golf clubs players will be proud to swing. All products are co-engineered with the University of Vermont, and come with a guarantee that you will see, feel and hear the difference.
Performance
Rather than save this till the end, lets start by looking at the performance results, from an independent test study, where the BombTech Grenade driver went head to head with the industries top name brand drivers. The results speak for themselves...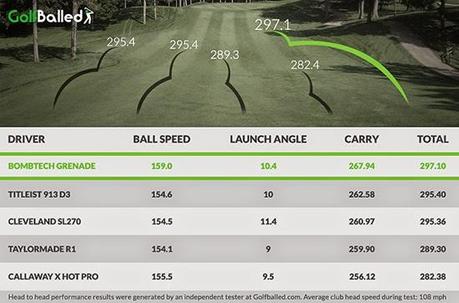 The Specs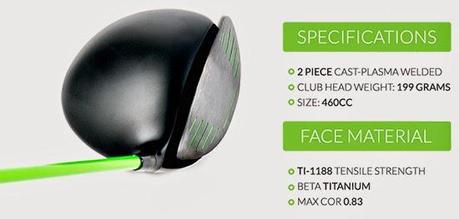 The Dual Cavity Design was the result of a lengthy research and development process which proved to provide several advantages including:
Reduces drag by 48% against a traditional shaped driver 
Center of gravity at true center creates a penetrating ball flight 
More weight positioned behind the sweet spot 
Cavities increase accuracy on off center hits.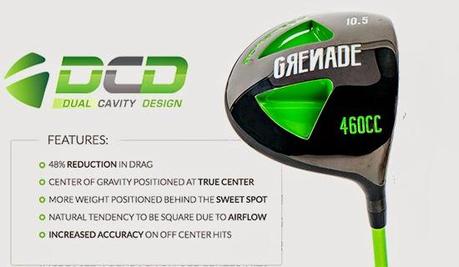 Material and Production Advantage
The Grenade golf driver is manufactured using a 2 piece cast construction and plasma welded face plate. This high end process combined with a TI-1188 face plate increases ball speeds at impact. The 1188 stands for the tensile strength (hardness) of the titanium. These materials and production process create a loud and clean sound that you will love and your friends will envy. An independent reviewer from Bunker's Paradise described his feeling when hit it solid as, "center strikes literally invoked a knee-jerk verbal reflex, whoa." You will see, feel and hear the difference.
For more information or to purchase a Grenade Driver, visit the BombTech Website at www.BombTechGolf.com