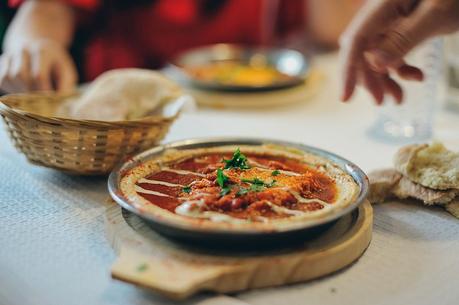 A quick post to inform the shakshuka lovers in Porto that a kosher Israeli place recently opened up beside Casa da Música: BoLa Falafel on Rua da Boavista. After getting addicted to Israeli-style hummus last year in Tel-Aviv, I now know where to get it in Porto!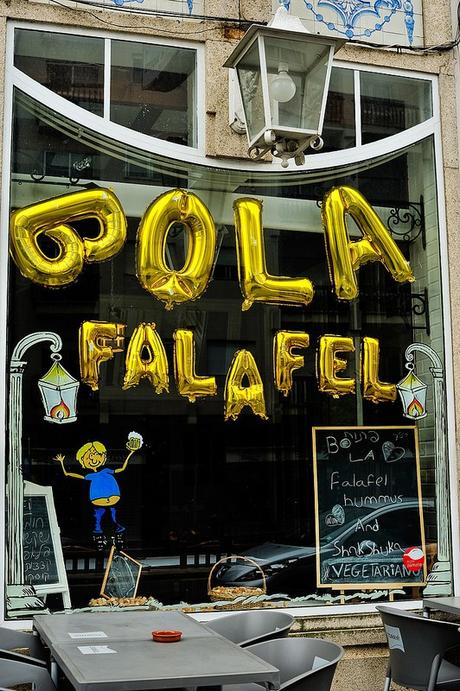 BoLa Falafel has only been open for three weeks, so I expect the place to change while they work on their menu and finish the esplanade at the back (they plan to cover it).
You might be wondering, is Israeli hummus that different from, say, Lebanese hummus? Well, I haven't been to Lebanon and unlikely to go very soon, but when I compare Israeli hummus with any other hummus I've tried, either from the supermarket or homemade or in restaurants, it wins for smoothness (how do they get those chickpeas so finely-blended?) and the flavor is unique. To me it tastes smokier… and I'm stuck for any other description for how it tastes. If you have an opinion on this, I'm all ears!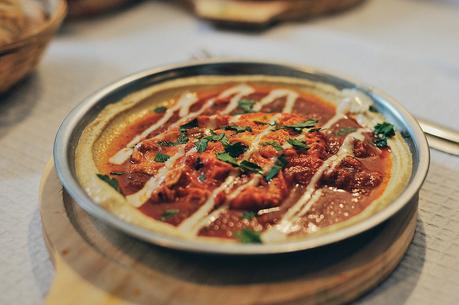 By the way, a Lebanese caterer just opened up in Porto, too! Exciting times.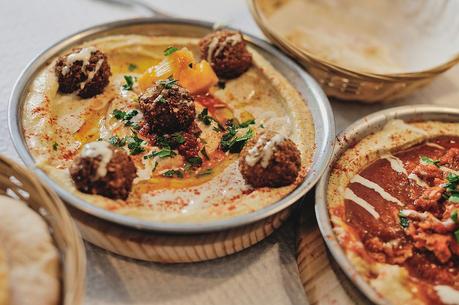 I also put in a vote for BoLa Falafel to add sabich to the menu, because I got hooked on this aubergine and vegetable pita sandwich in Tel-Aviv. This was the first one I had, it was so memorable I can still practically taste it!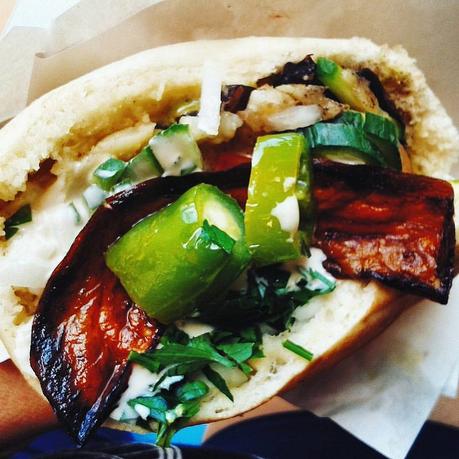 my first sabich in Israel — I was totally hooked!
I had my first shakshuka in Porto a couple of months ago, at Zenith Brunch and Cocktail Bar in early July, and I was surprised to come across it again so soon. Comparing these two, I prefer BoLa Falafel's because it can be ordered with hummus, but Zenith's is a larger portion if you're famished. BoLa's pitas are also very good — softer and fluffier than Greek pitas. All the better to scrape the hummus plate!
September 18, 2017
Album: Portugal [Summer 2017]