Tired of the usual beach outing this holiday? How about trying an eco-cultural tour in Aloguinsan? It's a small town along the southwestern coast of Cebu island which is gaining renown for its nature tours that advocate sustainable and responsible tourism.
Bojo is one of the 15 Barangays in Aloguinsan and since the river is located in the barangay, it was named as such. The term "Bojo" is actually a Spanish word which means "river ceiling". But in Visayan dialect, it simply means a "hole" where the river exits the sea.
This eco-cultural tour is run by the Bojo Aloguinsan Ecotourism Association (BAETAS) and was funded by the local government unit which also serves as alternative source of income for the community. The ecotourism movement started in 2009 and started training 400 participants which comprises of Aloguinsan locals. And in 2015, they won the Best Community-Based Initiative Award for their efforts.
WHAT DOES ECO-CULTURAL MEANS?
Eco-cultural tourism is a concept in which ecological and cultural aspects of a landscape are combined to create a site for tourists. It is proposed as a way for communities with otherwise marginal cultural or ecological resources to develop.
Source: Sagepub
THE RIVER CRUISE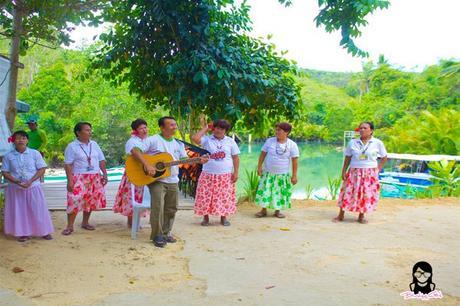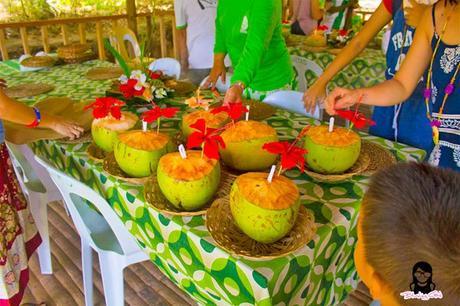 Upon arrival, you will be greeted by a warm welcome by the locals with a Visayan song number. Each one of the guests will also be given a welcome lei (which was made from plant stalks), and a fresh coconut juice as a welcome drink. A short orientation about the cruise and the place will also be given before prepping for the cruise.
The Bojo River is about 1.4 kilometers long. The river near the station is 3 meters deep during high tide and the river mouth is 8 meters deep. The river cruise would take more or less than an hour. The river cruise is dependent on the tides, so it is better to book in advance or ask ahead before coming to Bojo River.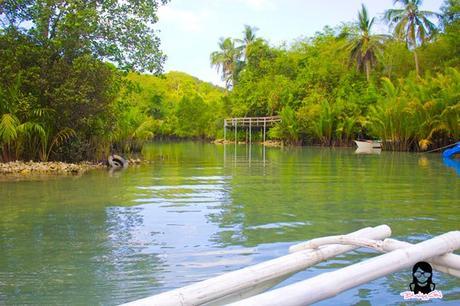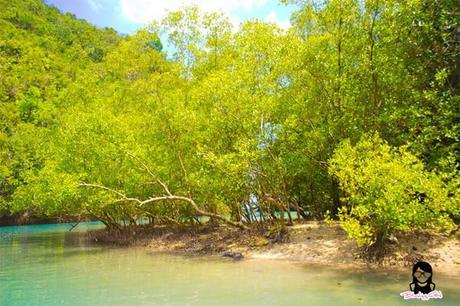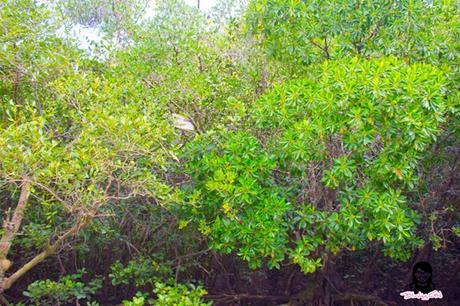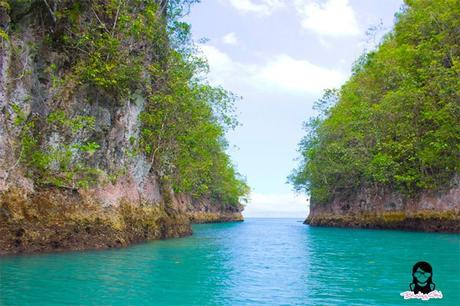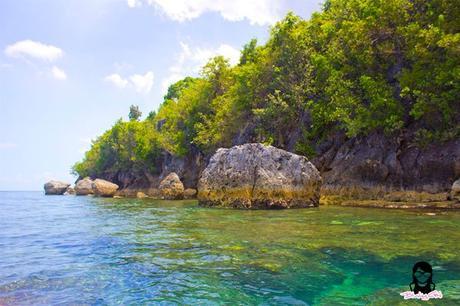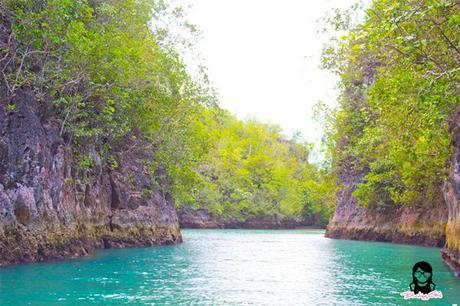 The river is a mixture of fresh water from the natural spring and saltwater from the sea, so you'll absolutely enjoy swimming there because it wouldn't strain your eyes that much. The cruise is super safe because the water is very calm and most importantly, there's no crocodiles in the area, haha confirmed!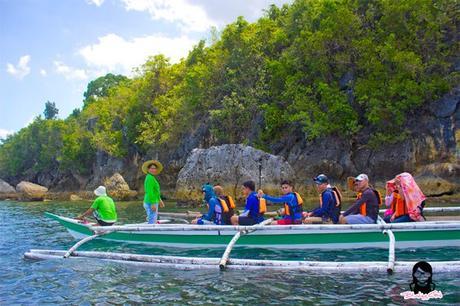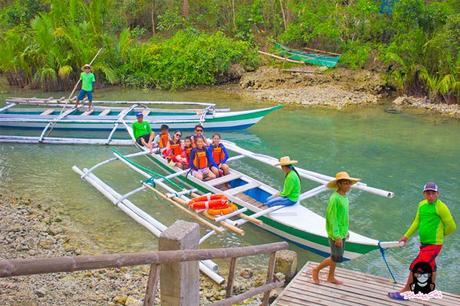 The design of the banca or small boat is also stable because of its katig or support arches on both sides. Life vests must also be worn at all times. (Though in my case, I took it off while swimming coz it made me feel uncomfortable and so hard to swim while wearing it.) They also have a mirrored-floor boat that is perfect if you want to see what's under the water during the cruise (see the image below). Unfortunately, it can only be used during high-tide.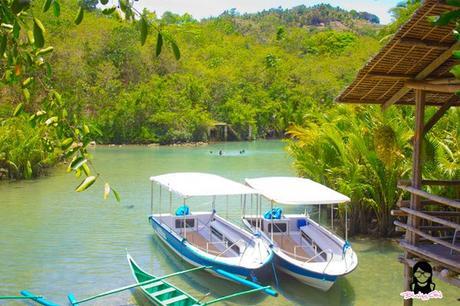 During the duration of the cruise, it is also advisable to minimize or lower your voices to give way to the guide's lectures about the river and to also not disturb the mythical beings coexisting in the river like the local folklore of Maria Tang-an, a river fairy that let the town folk borrow things during fiestas and weddings.
OUR EXPERIENCE
We didn't hire any agency for this tour, instead we made our own bookings and had our own private vehicle for this trip. We we're divided into two groups, our group started as early as 6AM and arrived at Aloguinsan after an hour and a half. We also made a mistake because we went directly to the Bojo River Cruise instead of registering and confirming our booking at the "Farmhouse". Haha, good thing we arrived there earlier than the desired time of the cruise which is 9AM so we still have an hour to relax and take some pictures.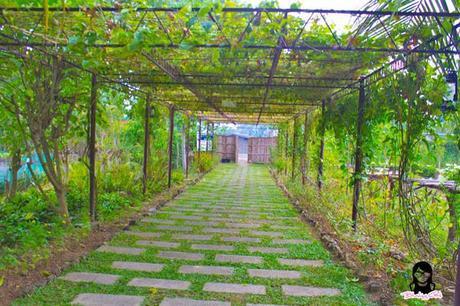 One thing I noticed when we enter the "Farmhouse" was the cozy ambiance. We we're greeted with those gorgeous passion fruit vines and environmentally friendly place. The staffs we're also very friendly and our bookings we're a success, though the staffs and including us we're in a little chaos because both of us had the hard time finalizing the members of our group, haha. But no worries, all we're properly sorted out.
My favorite of this trip was the food (who wouldn't eh?). The food served during this trip is far beyond what we we're all expecting. I already got the feels after that warmest welcome, and I was really, as in really happy because their foods are not those packed lunch that was normally served on a package tour. And not to mention, their foods were so yummy! I have to remind you that we have 1 walk-in member so the food we're only good for 8 persons. But to our surprise, they serve too much food. I mean, we also had a takeout eh? Haha. And also, did I tell you that while eating, we we're serenade by those sweet folks in the Bojo River? When it comes to service, these guys are really superb!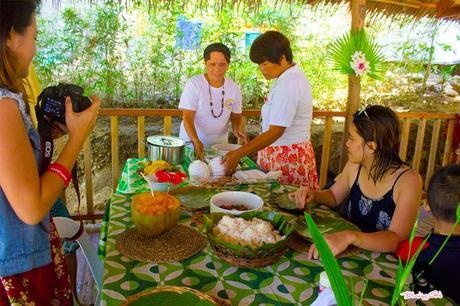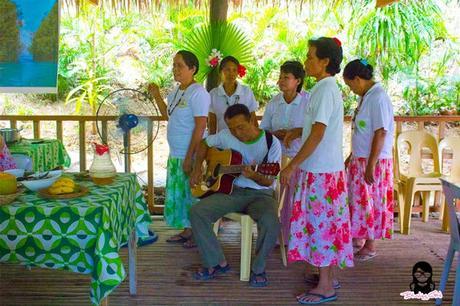 After the river cruise, we are suppose to go back to the "Farmhouse" for our snacks, but since we're on the way to the Hermit's Cove and we are still full, we decided to proceed to the said place. But that was after the last part of the cruise (which we actually didn't have any idea about, haha), which was the "puso" making tutorial (which actually differs on different tours, some had pandan weaving, etc.). It was such a fun and great way to end our time at the Bojo River right? So yeah, after that part, we proceed to the Hermit's Cove, which I will be covering in my next post.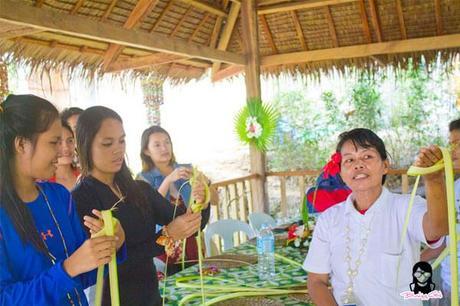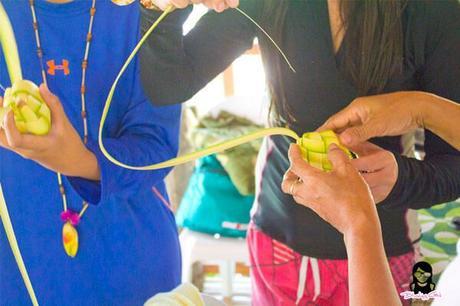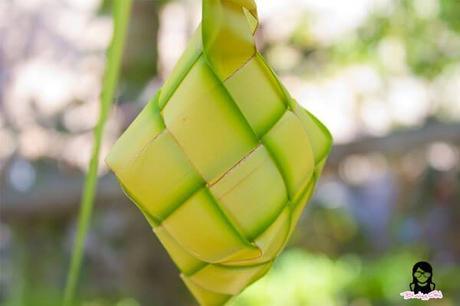 We finally indulged ourselves with the cold water at Hermit's Cove and all our stomachs we're grumbling for more food, so right after that, we decided to head back to the "Farmhouse" and claim our free snacks and to also free ourselves from the scorching sun.
When we arrived there, we we're greeted by this homely place and with the staffs offering us those refreshing lemongrass and calamansi juice, and a cold towel to refresh ourselves. Our snacks we're comprised of those yummy and healthy delicacies.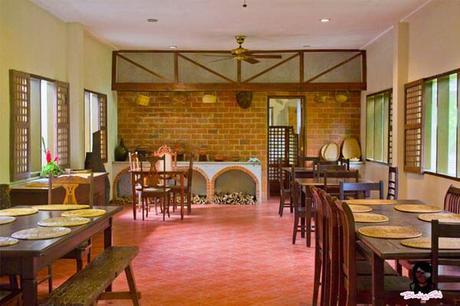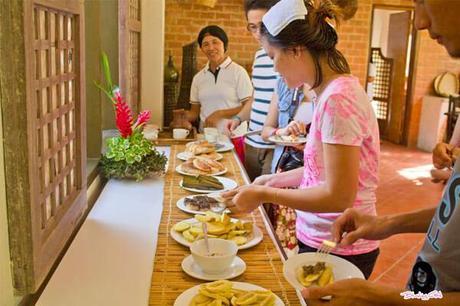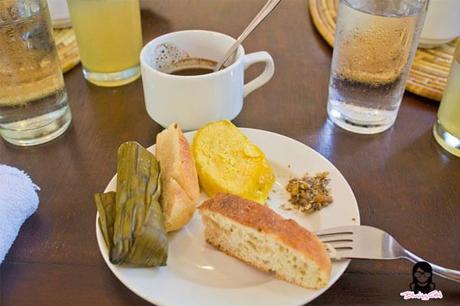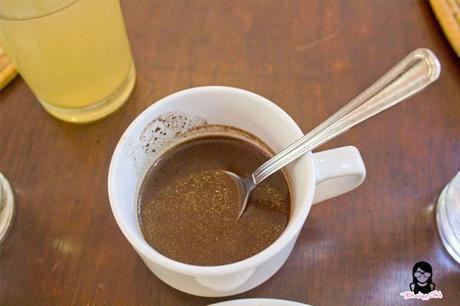 Overall, my experience with Aloguinsan River Eco-Cultural Tour was great and worth every penny I've spent.
Btw, as usual, I've taken a massive picture of the place and you can view all of them in our Flickr account.
FACILITIES
Both the Farmhouse and Bojo River have comfort rooms, and an information area where you can confirm your bookings or ask some questions. They also have a small stall where you can buy some memorabilia, shirts, keychains and the likes.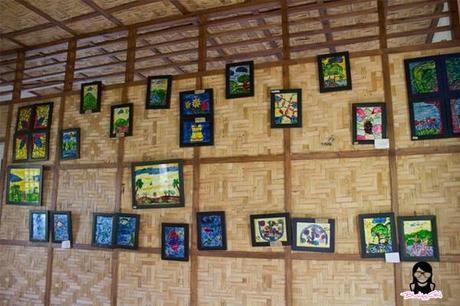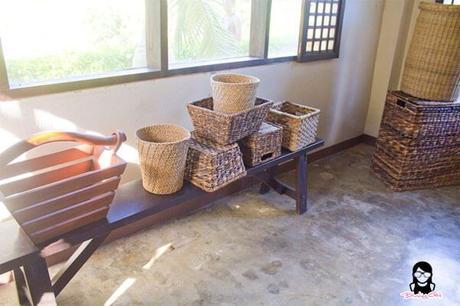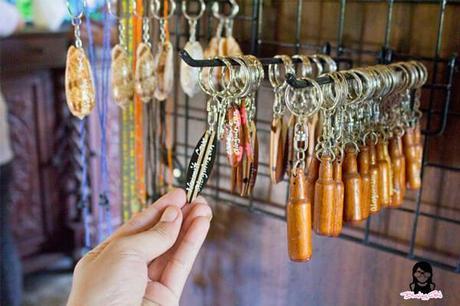 At the Bojo River, you will also see an information tarp that is composed of the habal-habal (motorbike) fare for each designated area you want to go. How convenient is that?! They also have a small parking space available which you can utilize for free.
GETTING THERE
We used a private vehicle for this trip, so I am going to provide two ways on how to get there.
Through Private Vehicle
We actually didn't have a complete guide on how to get there. But on an article that we read online, we found out that there's two ways on how to get there. It's through a long cut, and a short cut. And ofcourse, we took the short one, which is through Naga, Carcar and then Aloguinsan.
The easier and recommended track would be the one that we had, which was the shorter one. You need to drive from your destination until you reach Carcar city. The landmark would be on the Gaisano Mall. Before you hit the mall, you should turn on the right side, which is showed at the map below. Follow the red arrow.


This one is easy peasy because you just need to go straight, until you reach a sign bearing both Mantaluyoc and Bojo River. And ofcourse, you'll need to go right and proceed to Bojo River.
A few minutes, you'll see a sign board welcoming you to the farmhouse, and that's your drop-off point.
Through Public Vehicle/Bus
The first step would be going to the Cebu South Bus Terminal (CSBT) and rode a bus that is heading to Aloguinsan. If you're in a hurry and there's no available bus that is heading to Aloguinsan, you can freely rode a bus that is bound to Pinamungajan and from there, you can take a habal-habal (motorbike) to take you to Aloguinsan Farmhouse.
If you are riding a bus to Aloguinsan, your drop off point would be the Farmhouse which can easily be detected for its signboard is just at the side of the street. Or you can just tell the bus driver or bus conductor to drop you off in Aloguinsan Farmhouse.

TRAVEL TIPS
As of March 7, 2016, the "centralization" of the tours in Aloguinsan will be implemented. Which means all bookings and transactions should be made directly to the Tourism Office. You can book online or through phone. You can find their contact details at their official Facebook Page.
If you commute to Bojo River through habal-habal or motorbike, you can ask the driver to come back for you at a later time (set a specific time or just ask his mobile number) to avoid the probability of being stranded at the place or to wait for any available public transportation.
Since all tours are handled by the Tourism Office, the idea of overcrowded place wouldn't happen. All bookings made within a day wouldn't exceed the capacity the place can handle.
For reservation, you are required to pay a down payment of Php250 per person through money transfers like Palawan, or Cebuana Padala.
Taking the shortest route to the place which is via Carcar is the safest and easiest way to go. There's no traffic, though the road is somewhat small. But overall, your travel estimate would be just 30-45 minutes from Carcar Gaisano Mall to Aloguinsan.
GENERAL INFORMATION
Place: Aloguinsan River Eco-Cultural Tour
Location: Bojo, Aloguinsan Cebu
Ticket price: Php650 (overall tour with free lunch and snacks) Php400 for walk-ins
Date of the trip: April 2016