Identifying the ingredients for effortless eclectic

No secret, I'm a lover of the boho look in fashion; it's pretty much my daily go-to look. And lately I have been quite enamored with the look when applied to interiors, especially so when there appears to be a "glam" slant to it. Take these pairings as examples: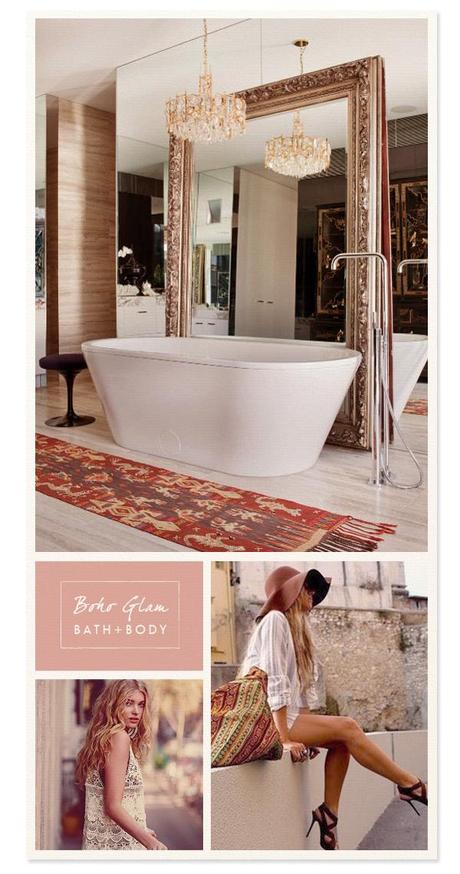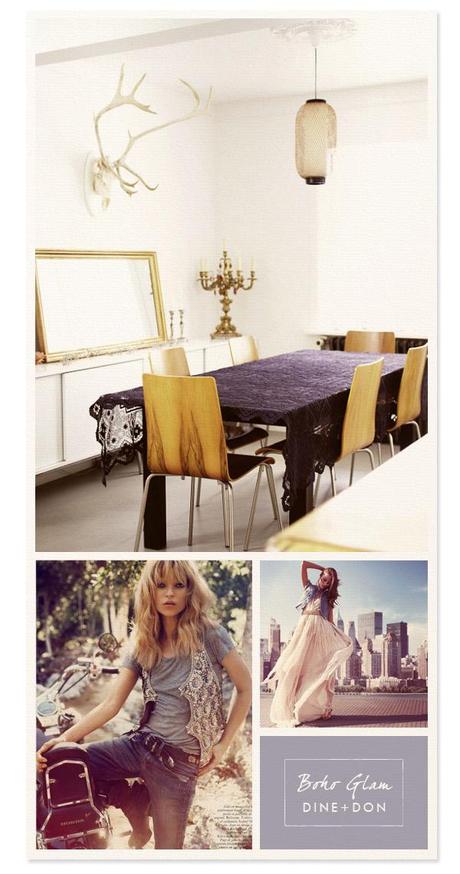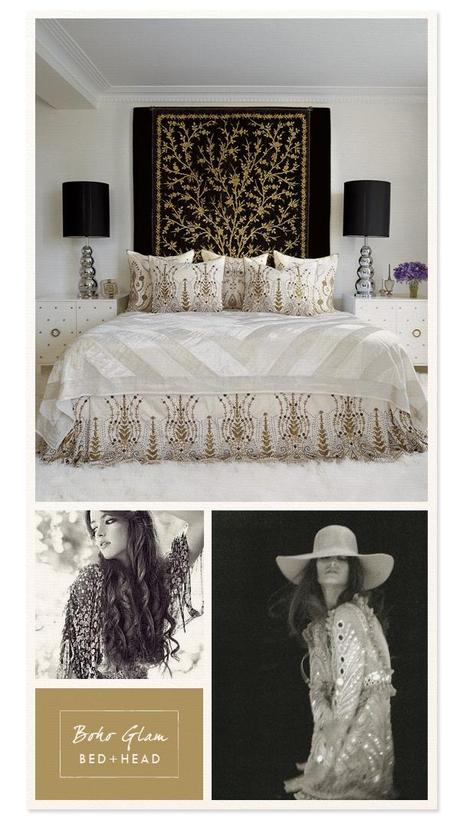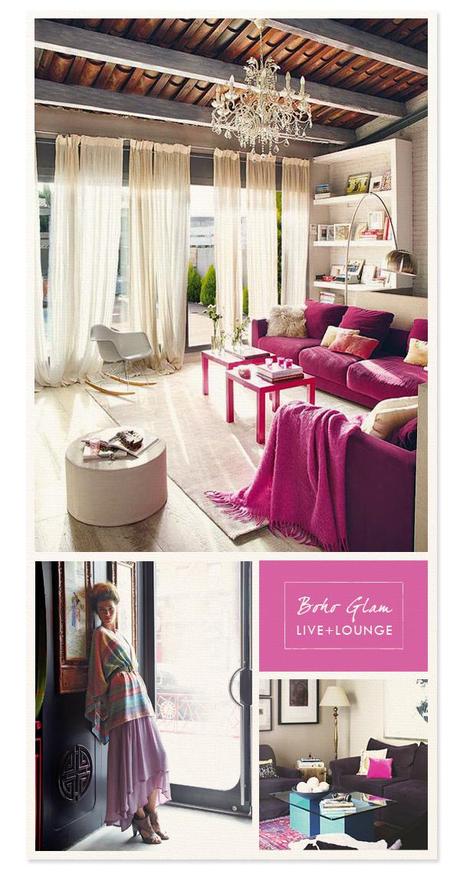 So what is the recipe for a successful Boho Glam room, do you think? Here's a formula I've concocted: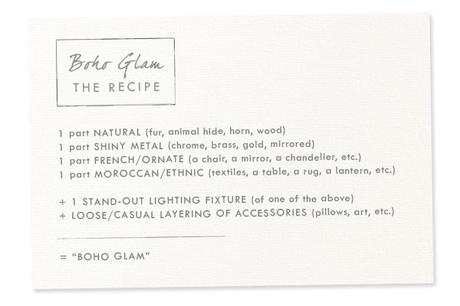 I especially love it when you mix in at least one modern/contemporary item.
Am I missing any other important ingredients?