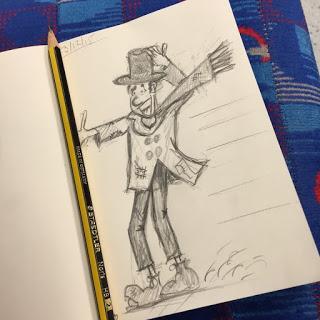 Adam writes…
Yesterday, in honor of Bob Cratchit in A Christmas Carol, I walked from Cornhill to Camden Town, the "commute" made by Scrooge's lowly clerk from work to home.
This first post features Cornhill to London Wall…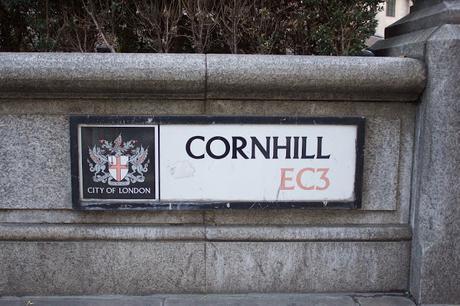 In A Christmas Carol, Bob slides down a slide 20 times in honor of Christmas Eve. Sadly, no such opportunity presented itself in 2015.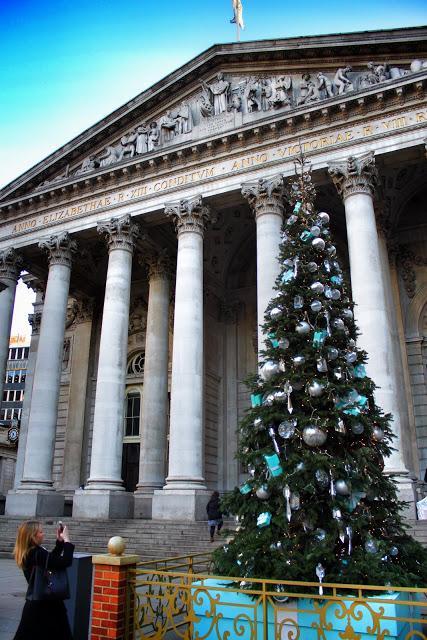 Christmas Present: Bob would have known the Royal Exchange…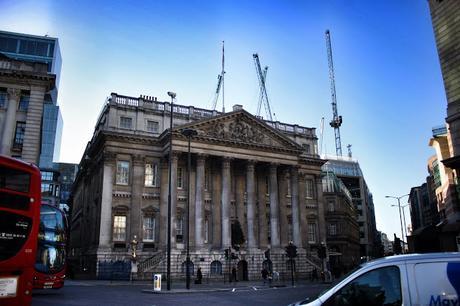 … and the Mansion House (without cranes, buses and vans, of course)…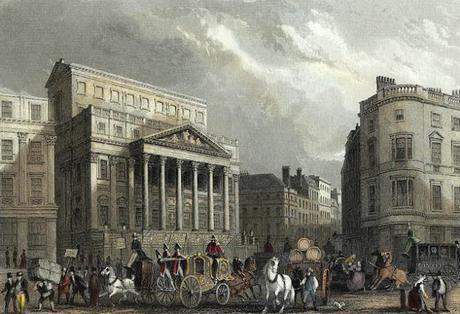 … here's a more contemporary view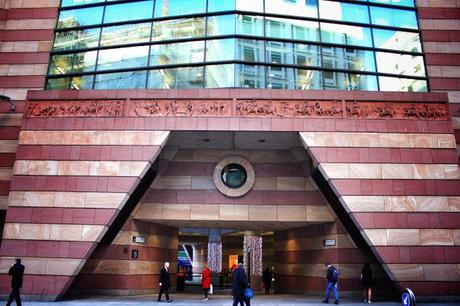 Xmas Yet To Come… 1 Poultry, which replaced the English Gothic splendour of the old Mappin & Webb building.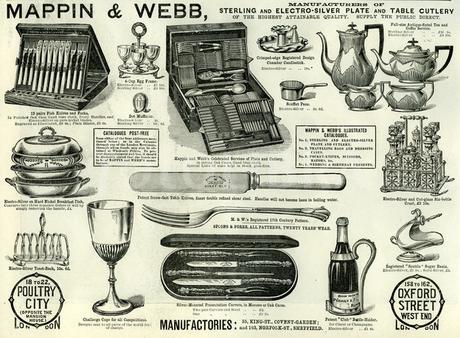 Mappin & Webb had yet to set up shop at Poultry in 1843 (when A Christmas Carol was published) but was already a going concern having been founded in Sheffield in 1775.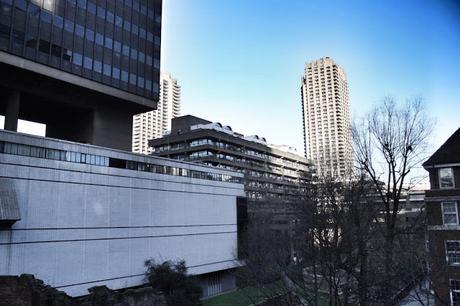 The view from London Wall looking toward Camden Town… slightly (ahem) obscured in 2015
Next… London Wall to Little Britain
A London Walk costs £10 – £8 concession. To join a London Walk, simply meet your guide at the designated tube station at the appointed time. Details of all London Walks can be found at
www.walks.com
.