Adam writes…

It's Christmas Eve and yesterday, in honor of Bob Cratchit, I traced his footsteps on his journey home from Scrooge's Cornhill office to his humble abode in Camden Town.
I started the day by making a sketch on the Northern Line for a cartoon of Bob…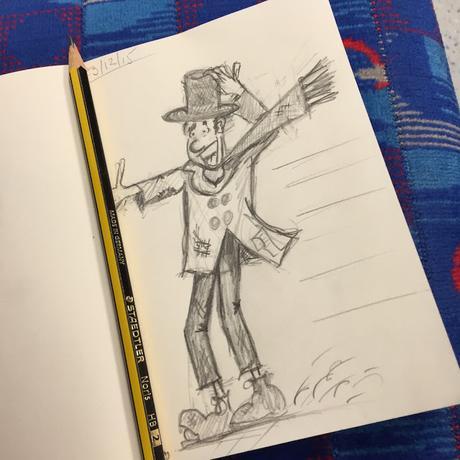 No details of his journey are listed in A Christmas Carol, so here's the route I planned before setting off…


And here's the route I ended up following…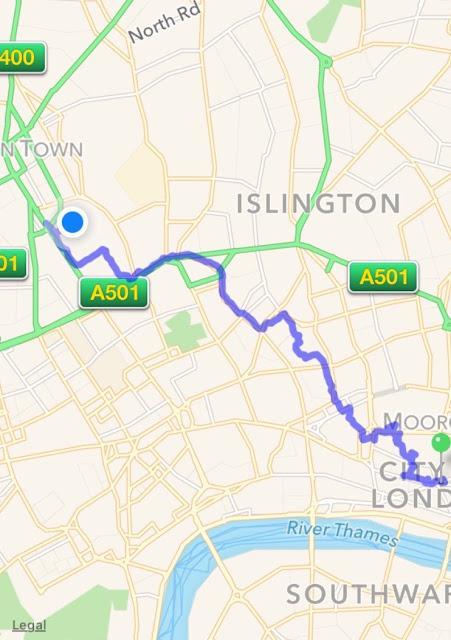 It's probably not as direct a route as that Bob himself would have chosen, but I tailored it to go through my beloved Clerkenwell – as you will see later today in Stave Four of this special Christmas Eve mini series.
On the way I snapped a few piccies of Bob Cratchit's London Christmas past, present and yet to come. I hope you enjoy them. Happy Christmas!
Next… Stave Two – Cornhill to Little Britain
A London Walk costs £10 – £8 concession. To join a London Walk, simply meet your guide at the designated tube station at the appointed time. Details of all London Walks can be found at
www.walks.com
.