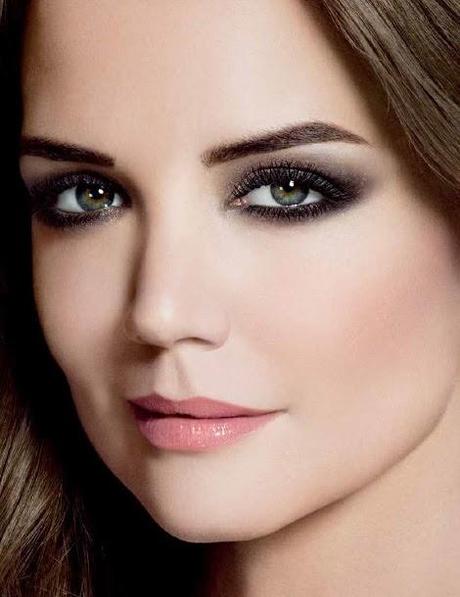 Bobbi Brown has just launched a total of 24 new eye shadows ranging from shimmer and sparkle to mattes and metallics. Housed in a sleek, flip-top compact, each shadow can be used individually or popped into a handy customizable palette (sold separately).

Sparkle Eye Shadow

-$32.00
Bobbi's fresh take on glimmer lights up eyes with a combination of shimmering pearls and fine sparkle. Featuring an incredibly wearable range of bright to soft shades, Bobbi handpicked each color to compliment every skin tone, day and night. Plus, this sparkle packs real punch: after 8 hours, the shadow showed 84% color retention on lids and 84% crease-free wear.
Shades:
Allspice-A Rich Dark Brown
Baby Peach-A Soft Peach
Ballet Pink-A Light Pink Sparkle
Cement-A Grey Beige Sparkle
Mica-A Deep Heather Grey Sparkle
Pebble-A Silvery Pink
Silver Lilac-An Opal Lavender
Silver Moon-A Light Silvery Sparkle
Smokey Quartz-A Greyish Brown
Sunlight-A Warm Golden Glitter
Taupe-An Ash Brown Sparkle
Eye Shadow-$22.00
This silky, matte powder shadow goes on smoothly & blends easily. The densely pigmented formula can be layered and comes in a range of beautiful shades for defining lids and lining eyes.
Shades:
Banana–A Buttery Cream
Mulberry-A Rich Grape
Cool Ivory-A Light Grey
Antique Rose-A Rosy Brown
Khaki-A Medium Army Green
Saddle-A Dark Grey Brown
Camel-A Medium Caramel
Rich Espresso-A Gray Mocha
Rich Navy-A Deep Royal Blue
Rich Caviar-A Rich Brown-Black
Shimmer Wash Eye Shadow-$22.00
Sheer, lightly pearlized shadow, which can also be used as a highlighter shade under the browbone.
Shades:
Pink Chiffon-A Bright Pink with Shimmer
Metallic Eye Shadow-$22.00
Metallic Eye Shadow combines rich, high-pigment color with intense shimmer. Each shade applies smoothly and evenly, and stays crease-free for all-day wear.
Shades:
Balsam-A Bright, Deep Green
Lapis-A Rich Powder Blue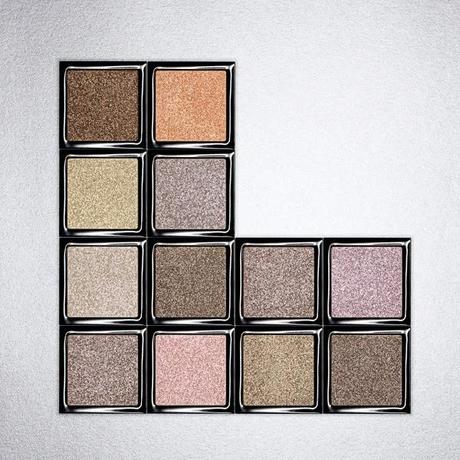 Availability:
Now at Bobbi Brown.