Anthony's Restaurant Rating:
75/100 X
Welcoming:7/10 Menu Choices: 6/10 Food Presentation: 8/10
Food Temperature: 8/10 Food Taste: 14/20 Service: 8/10
Ambiance/Music: 8/10 Architecture/Interior: 8/10 Air Quality: 8/10
Total: 75/100
More about:
Bob's Diner
I have been waiting for the chance to try Bob's diner for some time now.  I clearly remember the last time I was there. It was three years ago and my experience was not at all what I had hoped for. I then tried their branch at Citymall, thinking it would be better, but that was the end of the line for me. I stopped going to Bob's since then. I used to call Bob's "a failure copy of Roadster" back then. But then again, three years have passed, a lot of placed have risen while others have failed… so trying Bob's again was inevitable. Here we go…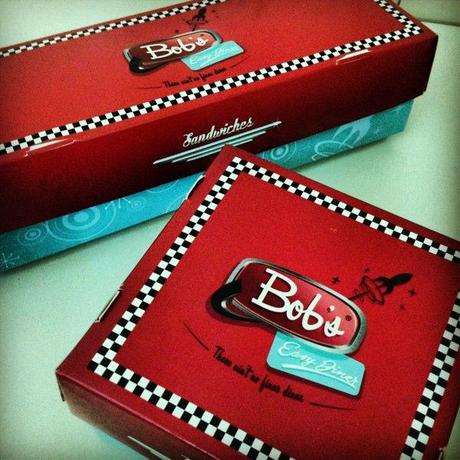 While I was comparing Roadster and Crepaway, I tried calling Bob's, but unfortunately they do not deliver to Rabieh. I had to stick to the two best in my opinion. Well, in all cases, I happened to be in Achrafieh and thought, why not indulge in a thick juicy fully loaded burger. Where from though… Bob's was a choice, as I wanted something from a typically American menu. Why not give it another try?Since I was in Achrafieh, logically, the first thing I did is call their ABC branch. The guy answered me, "please call the Verdun branch which is the call center."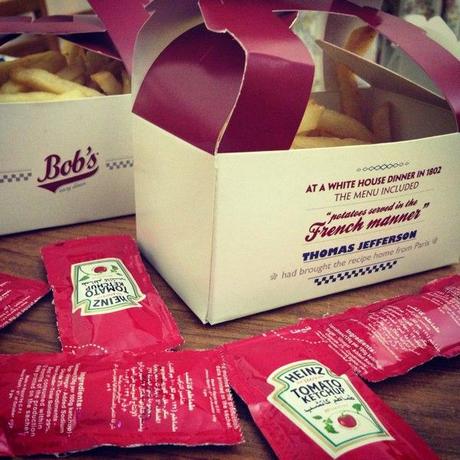 I ordered: 
Big Boy: The daddy of all burgers, double grilled patties with double cheddar cheese with lettuce, tomato and Bob's special sauce. 6oz. 16,250L.L
Philadelphia Sandwich: White bread, tender beef strips, iceberg lettuce, sautéed onions, bell pepper, mushrooms, pickles and cocktail sauce. 13,500L.L
Over all I like their simple American-style menu.
One mouthwatering image is displayed per section. You are driven to order that item first.  This is why I would suggest you add more items to the menu that I really loved. Simple and clear.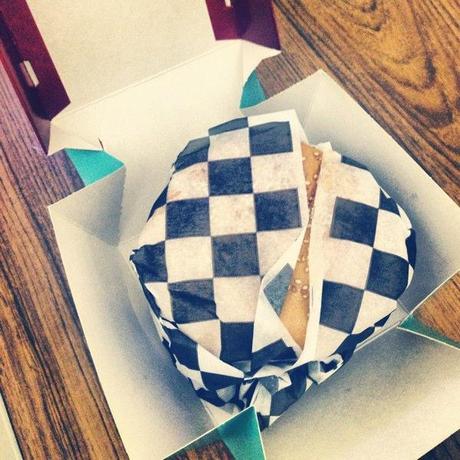 Over the phone, the call center knew I was ordering from Hotel Dieu hospital, and they knew that I would have to go down to the security and pick up my order. She insisted that I pay attention to my phone, as the delivery boy will missed call me in 30 minutes. So they must also know that I would have to walk a distance to reach the room after picking the order up, in one of Beirut's biggest hospitals.
The least they can do is put the items in a bag that I can carry. Look at my pictures below, walking through the hospital's corridors looking clumsy.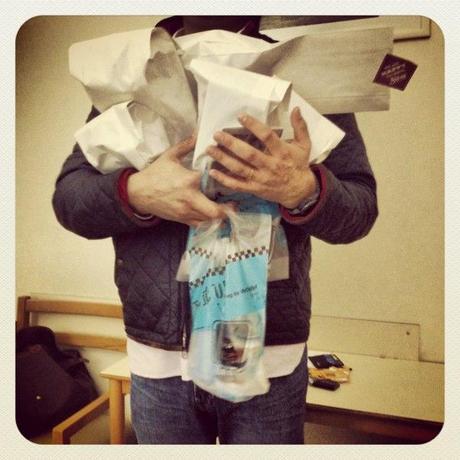 The experience:
I loved their beautifully designed boxes. The bottom of the box is blue, while its cover is in red. Nice and fresh  combination. The details designed on the box is appealing. A matching black and white food wrapping paper is used to cover the burgers and sandwiches
The food is tasty. Much better than what I remember or expected it to be
The burger looks like the picture: Bravo
The Philadelphia sandwich in a Pain au Lait soft bun with tender ingredients is nice
The super Big Boy burger is unique. Three layers of soft bread, two thick pieces of meat, a cocktail sauce to add a sweetness to the mix, some American pickles, two slices of cheddar cheese, a lettuce leaf and a thick tomato slice. I liked that burger, its generosity and combination, although I would recommend that the meat be less cooked, leaving a bit of red color that keeps the meat soft; its too hard and too dry. The tomato slice should be thinner please. Its taste is too prominent.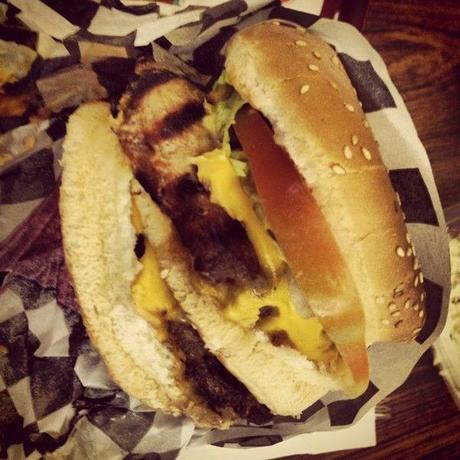 Positive points that make a difference:
They promised 30 minutes and came in 25 minutes only
A "biscuit au chocolat" for dessert was offered with the delivery, maybe as a first time customer, Thank you
I loved the packaging, wrapping and stickers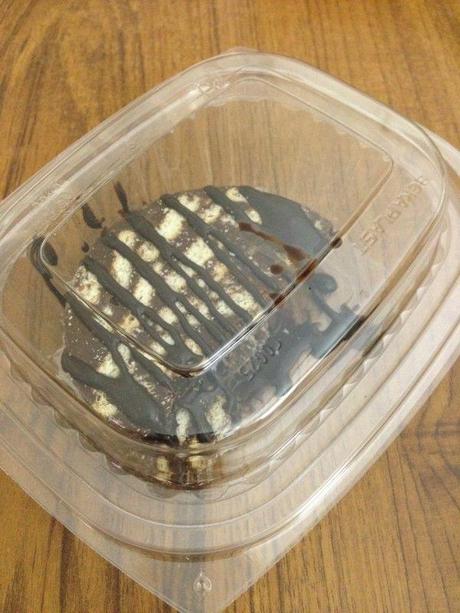 I didn't like: A must change
The coleslaw salad contains too much mayonnaise and way too much lemon. It should feel lighter and a bit sweeter. This item must completely be changed
I would suggest all delivery restaurants to stop sending French fries, we always get them cold and chewy
43 items are on the menu: Only one of which is a healthy proposition? Come on! We are in the era of light healthy food. Reconsider the menu selections
A positive experience which has intrigued me to actually go try their food and service at one of Bob's locations soon. A clear improvement is witnessed. Keep it up – the competition is strong.