If you're new here, you may want to subscribe to my RSS feed. Thanks for visiting!
Bob Larkin Sketchbook 2013:
Speculative Adventures in Bronze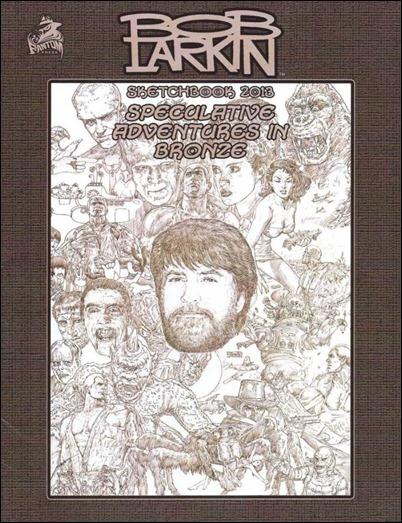 Bob Larkin, who is primarily know for his painted covers on Marvel Magazines & comics, is currently facing some financial woes.
His wife, Fran, has been battling cancer for the last 12 years and the medical bills have been mounting. Taking care of his ailing wife has been a full time job for Bob and he's been unable to work because of it.
Fantom Press was created to help Bob Larkin pay his mounting debt and is offering the Bob Larkin Sketchbook 2013: Speculations in Bronze for sale now.
There are three different versions of the sketch books available.
The paperback is 8 ½" x 11" , square bound,  black and white and is signed and numbered in an edition of 500 for only $20.00 per copy.
The Special Edition hardcover includes an extra 8 page section if color featuring 8 all new paintings of Doc and friends by Bob. The book is 9" x 12", cloth bound covers with dust jacket and is limited to 30 signed and numbered copies for only $60.00 per copy.
The Deluxe Edition includes the 8 page bonus section and is bound in bonded leather and comes with your choice of an original, one of a kind, water color illustration by Bob.
The illustrations have an image area of 5" x 7" on an 8/12" x 11" board.
The book and painting are housed in a custom built storage case that allows the original art to be stored safely along with the book or easily removed for display of framing.
This edition is limited to only 20 copies and is $500.00
Many of you have seen Larkin's paintings, but may not have known who the artists was. Here are only a few of his works – many are instantly recognizable.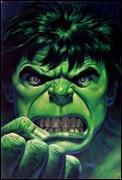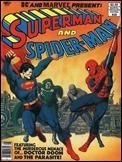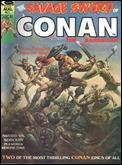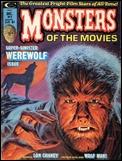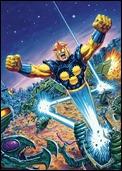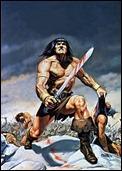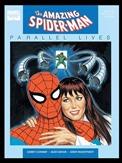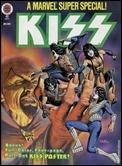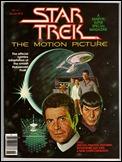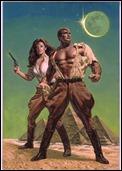 From Terry Allen:

Bob Larkin, whose done hundreds of paintings for Marvel, DC, Fleer and numerous others is in desperate need of help. Bob's wife, Fran, has been battling various forms of cancer for the past 12 years and the endless medical bills has put an incredible financial strain on the family. Fran is currently recovering from her latest surgery and Bob has become her caregiver 24/7 leaving him unable to take on new work.

I've been working with Bob the past few years doing primarily Doc Savage based collectible items with the profits going to Bob and family. I've worked with Bob the past couple of years on a sketch book featuring Doc Savage as well as Batman, Stewie, the Shadow, and a whole host of others and it's finally come back from the printers this week. The books are square bound, 8 ½ x 11" 48 black and white pages and are individually signed and numbered by Bob.

The paperback edition is $20.00 and there are two deluxe hard cover editions available that are in short supply. 100% of the sales are going directly to the Larkins as well as anything else that might interest you on site.

Please feel free to PM me or email me through the site if you need and more information or have questions.

Thanks
Terry Allen
- The Comic Book Critic