It's no wonder Missy is a such a sweet thoughtful person, her family is so warm and welcoming! And I had the great pleasure meeting her mom, her MOH/ sister Marla (ahem even the new boyfriend) ;) Of course I made their gowns too ;)
Each fitting was always filled with new stories (plus a lot of chismis)! It was nice to have this amazing connection with their family. They're the type of family anyone would be lucky to be a part of, absolutely just about anybody can tell that they have a happy loving relationship.
Cheers to Louie and Missy!
Church: Santuario De San Jose Parish
Reception: The Glass Garden
Catering: Juan Carlo The Caterer, Inc.
Wedding Coordinator: Beautiful Weddings
Entourage Flowers and Bridal Bouquet: Scenta Flora
Photo and Video Coverage: Ishot Weddings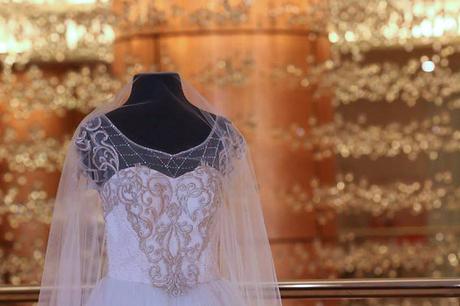 Missy is wearing a design from my RTW Collection. We were actually in the process of completing this gown when Missy came in for an appointment. Initially she was describing the type of gown that she wanted and I just happened to be working on a gown that may just fit her vision. It was first wedding gown she every fitted and it really was just meant to be for her. She looked stunning, exactly how a blushing bride should radiate. =)