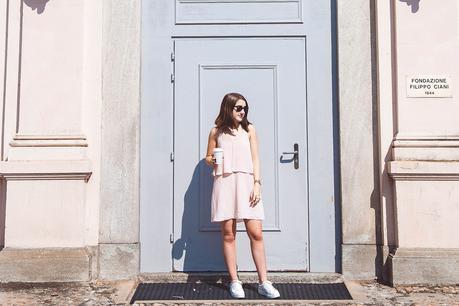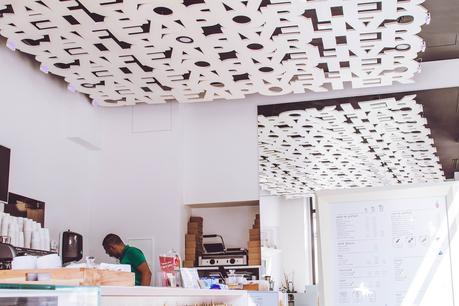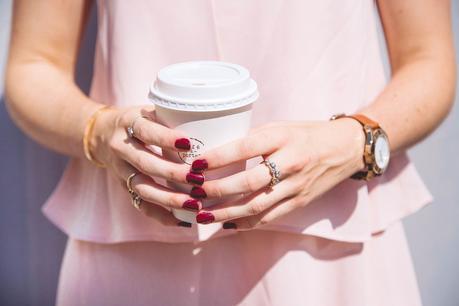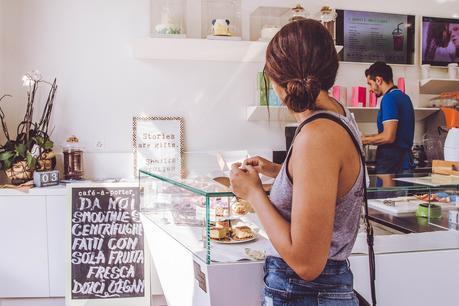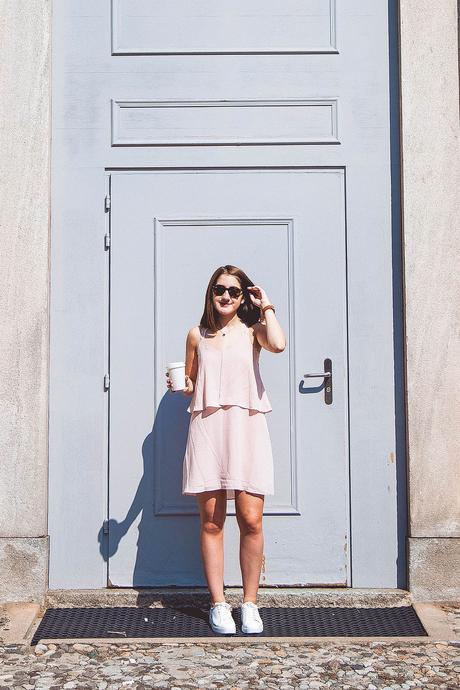 Wearing:// Dress: Mango, Shoes: Zara, Sunnies: Ray Ban 
     For my roommate Molly and me, a trip to town is not complete without a stop at this bagel and juice shop we found (where I, naturally, get coffee instead of juice). While we both regularly complain of the Lugano heat and how we can't wait for it to get cooler, I've come to appreciate the beauty of walking along the lake beneath the beating sun after getting my coffee fix  I've found myself saying "there's always something to see in town", whether it's a pop-up market or random concerts. On Wednesdays, when we both are mostly free of lectures and classroom confinement, we try to get into town with my friends Dani, Claire (x2), and Tatiyana. It's so easy to be consumed in the excitement of traveling around Europe, that one can easily overlook the place one is actually in, but trips to town are equally as important. When I lived in France, I found that the times I spent exploring Rennes and center ville with my friends were the instances in which I made the best memories. I think this concept need be applied even in terms of your hometown, and exploring whereever you call your "backyard". 
     I've spent the past two nights cooped up in the library until what I consider to be quite late hours of the evening (maybe I'm just a grannie), but getting caught up with work seems to a theme of this semester. One minute,  I think  that I've got my work under control, and the next, I'm being thrown a 5 page paper for French Cinema, and an Italian quiz that I thought was next week, is actually tomorrow. While boarding school prepped me for dormitory living, I never truly understood the struggle of late night papers and squeezing in meals until I got to college. Everyone rejoice in our lack of sleep!! Just kidding...kinda. I hope you guys are getting shuteye and are having a great September. Can you believe it's almost October? xx Isabelle 
Also a HUGE shoutout to my amazingly talented roommate Molly of Molly Waring Photography for taking these pictures of me! You guys have to go check out her website here. In addition to being an exquisite portrait photographer, she blogs as well. Go give her website/social media some love!! 
              {FACEBOOK}{TWITTER}{INSTAGRAM}{BLOGLOVIN'}{TUMBLR}
SHARE:
Labels: blogger , fashion , isabelle nazha , isabelletakesswitzerland , lost but not found , lugano , MANGO , molly waring photography , Ray-Ban , style , switzerland , zara