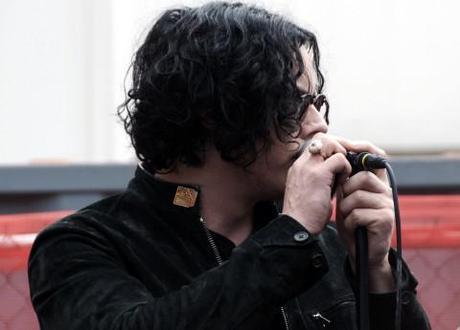 Jack White's new solo album, Blunderbuss, has critics enthralled. photo: MHimmelrich
The Background
Blunderbuss is Jack White's first solo collection, though this may seem strange to listeners who have seen White in so many other incarnations throughout his musical career, including the White Stripes, The Raconteurs and The Dead Weather.
With Blunderbuss, White aims to offer a glimpse into his soul with a collection of songs that he says "could only be presented under my name". This more honest, vulnerable approach has been a hit with the critics, who praise the "overall mind-freak effect" that come with White's beautiful, pained and disordered thoughts.
A blunderbuss is a flared-muzzle firearm that scatters its bullets. But the critics' reactions are in fact not scattered at all.
'An absolute corker' say critics
Critics seem to have only the highest praise for White's solo debut. "Blunderbuss crackles with life and energy," said The Telegraph's Neil McCormick, whilst The Daily Mail's Adrian Thrills praised the album as "more complex" than what he's done in the past, but noted "the raw immediacy of old remains largely intact." The Guardian's Alexis Petridis gave it 5 out of 5 stars, hailing White's musical prowess, lyrical intensity and – despite coming closer to a confessional personal portrait – ability to remain mysterious and intriguing.
Songs of heartbreak and anger at women

The Guardian's Petridis claimed that with this album, White seems to be saying that "the fairer sex are basically responsible for every evil in the world" and it's perhaps not surprising to see why. White divorced his wife of six years, British model Karen Elson, in 2011, and this album is seen by many as a painful interpretation of the split. NME's Barry Nicolson described the album as a double farewell, both to Elson and his White Stripes' partner Meg White: "[T]here seems little doubt that the severing of ties with the two most important women in his life – first Meg and then Karen Elson, whom he divorced last year – was preying on his mind during the making of this record." Elson, however, also features on backing vocals on three of the album's tracks, and the pair threw a raucous divorce party on their sixth wedding anniversary.
New direction
Thrills of The Daily Mail declared that the album a "feels like a fresh start", calling it a "bustling, febrile record that swerves between country, rock 'n' roll and R&B", while Greg Kot, reviewing for The Chicago Tribune, noted, "White has never spread himself so wide as a musician… Yet Blunderbuss is more than just a hodgepodge of influences." It all works: The Guardian's Petridis claimed that this album is "White at his most strange, contradictory and unfathomable, and therefore at his best."

Jack White, 'Sixteen Saltines'

 More in music review

Madonna returns to form with 12th album, MDNA
The Shins are back for 'boring' Port of Morrow
Tenacious D is back