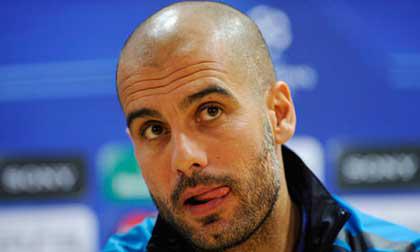 There's been a lot of talk about guardiola's future just lately and he wouldn't be short of offers that's for sure. Guardiola also stated that he wanted to take a year off, a sabbatical if you like. This brings us to a question: Would someone like Guardiola control himself for a year and not get involved in football whatsoever?
For someone like Guardiola it would be very difficult to stay out of football and the limelight. He is probably itching to try his hand at another club and turn their fortunes around. apparently, Pep had a meeting with Chelsea officials in Spain on Monday and it is understood that they are prepared to offer him a very nice package indeed.
There has been talk of an 11Million a year package with no pressure at all on Guardiola to bring home the trophies for at least two years while he knocks the team into shape. Despite the meeting, Pep has not been won over by the Chelsea officials.
Pep wants a meeting with the Russian owner, Roman Abramovich and speak to him personally. I suppose he wants to hear it all from the horses mouth as it were. This is understandable as Pep has the world at his feet at the moment.
A Chelsea spokesman has said:
"If it takes a big meeting with Abramovich to get the deal done, that's what must happen."
Also, there is the question about Di Matteo. He has said that he deserves at least a three year deal and I tend to agree with him on this. He has turned the fortunes of the club around in a few months and Chelsea now have two trophies to show for it including the coveted Champions League trophy that has been Abramovich's obsession for the last 11 years.
Di Matteo does not want to babysit the blues while Guardiola is taking a sabbatical and this might persuade the ex Barca coach to make a move. It's like a game of chess at the moment and Di Matteo, Guardiola and Abramovich are all playing key parts.
I think it would be unbelievable to see Guardiola down at Stamford Bridge and I think it would be a wise decision on his part to go, too. I would be more interested in seeing whether Guardiola could duplicate his unbelievable success at Barca and turn Chelsea into the new footballing reference of Europe.