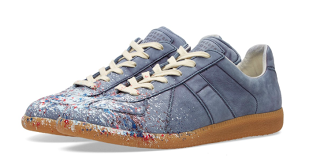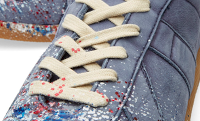 Maison Martin Margiela 22 Paint Splash Replica Sneaker
Seeing Blue? Then liven up your perspective with some color! The camp at Maison Martin Margiela has done just that with this latest update to the famed 22 Paint Splash Replica model. The premium nappa leather upper and sturdy gum sole has once again been splattered with multicolored paint for an avant DIY effect that has become a great seller for and synonymous with the brand. This update is a nice color for the season and going fast. Available now at EndClothing.com.
Category: End Clothing, Low-Tops, Maison Martin Margiela, Martin Margiela, Men's Shoes, Men's Sneakers, Mens, Mens Footwear, Mens Spring/Summer 2016, Mens Style, Shoe Blog, Shoeography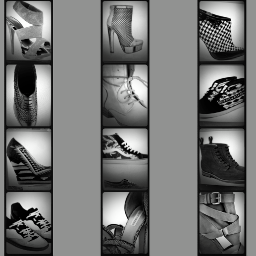 About SHOEOGRAPHY.COM:
Shoeography.com is a daily footwear blog highlighting what's new and what's hot in mens shoes, and women's fashion shoes!