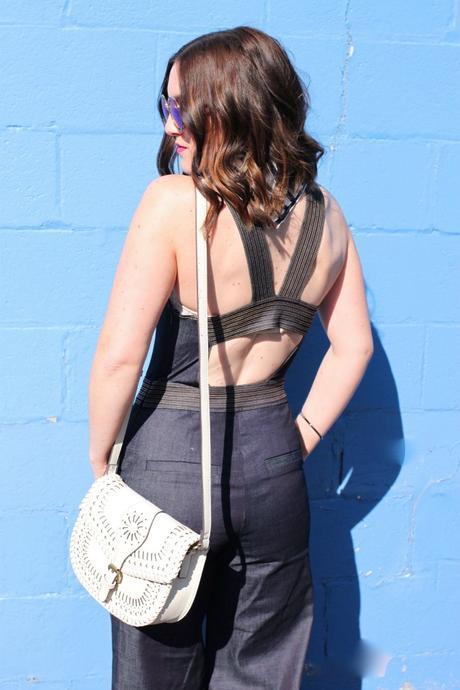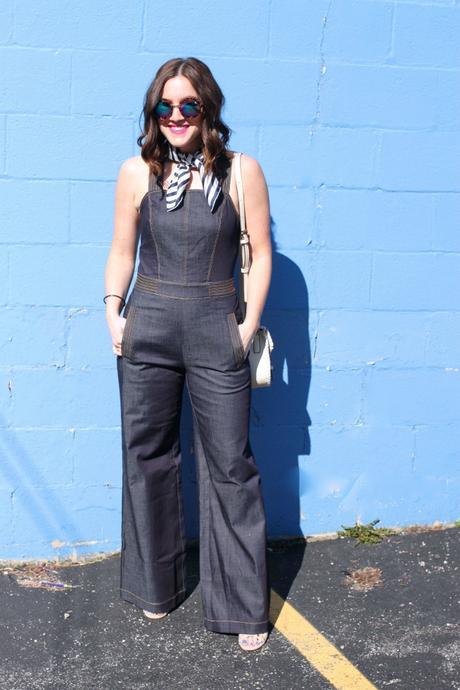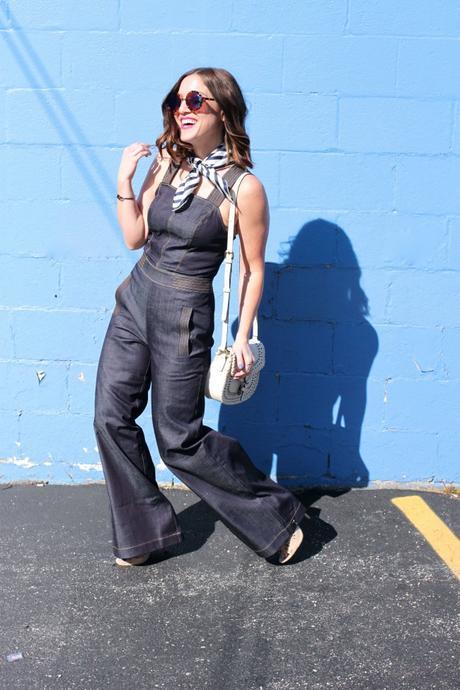 This jumpsuit is everything! I have to admit, it was probably the most unexpected LOVE I found in my recent Trunk Club delivery. I never knew I always wanted to try one of these bad boys on. Now I wish I was at Coachella....I would so be rocking this look head to toe and loving every minute of it! I was defiantly in my retro glory while shooting these photos with Kaitlyn.
From jumpsuits to overalls and shirt dresses to skirts, denim is here in a big way this season. I don't know about you, but I am loving every minute of it! Ok, I could do without the crop wide denim pants, but I'm down with pretty much everything else. I mean the pants on me that is. I am short and boy does that trend not like me! lol But I digress....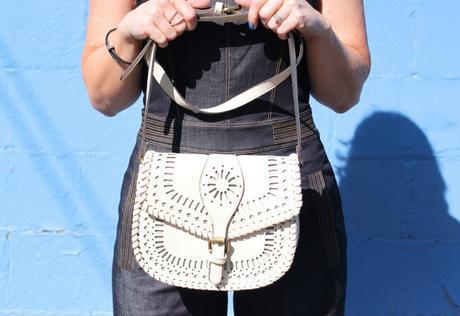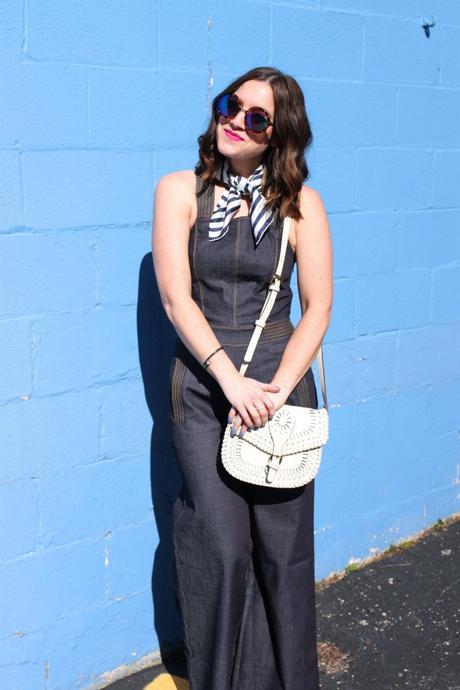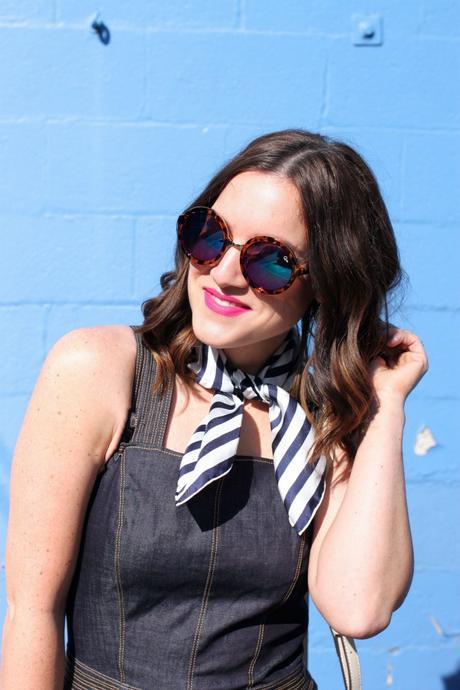 By adding a cream heel, the most beautiful cut-out bag, a bold bright lip, and round frames, this outfit was really taking shape. And the the scarf happened. We have to talk about the scarf. This is a look that I am loving right now! Yes, I mean the scarf trend in general, but specifically it's this scarf I can't stop wearing. I not joking, I put it on at one point everyday so far. ;) Is it just me or is it not the cutest accessory ever?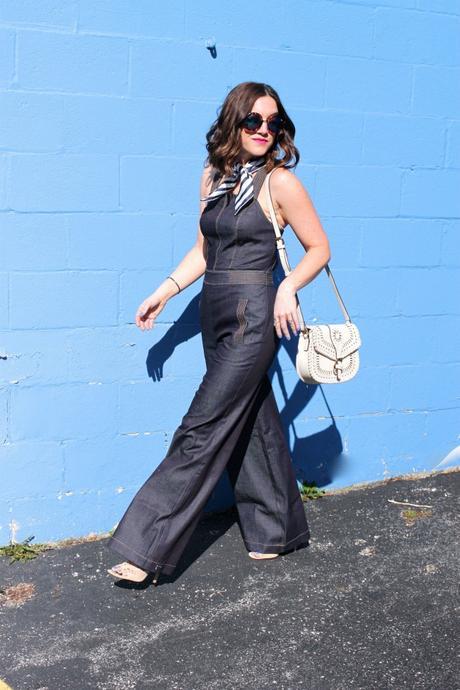 Jumpsuit: Nordstrom via Trunk Club // Scarf: Kate Spade // Bag: c/o Sole Society // Shoes: Just Fab // Sunglasses: Quay Australia // Lip Color: glo Minerals // Bracelet: c/o Park Lane Jewelry
Have you tried on a denim jumpsuit yet? You should try...I think you will be pleasantly surprised! Shop the jumpsuit here or get your own Trunk Club service and let Monica know you want to add it to your next box! (She can get you the scarf and sunglasses too ladies!)