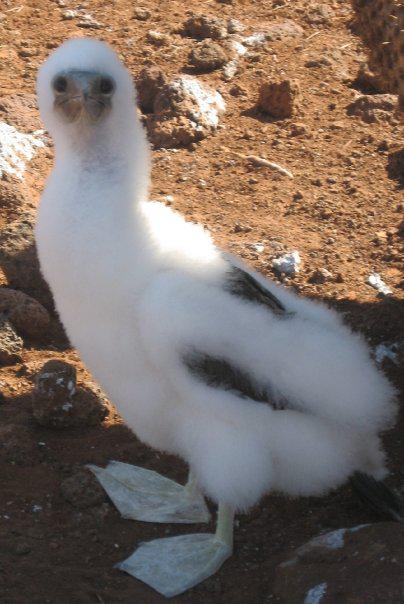 My encounter with this little blue footed booby was one of the highlights of my trip to the Galapagos.  This little blue footed booby chick's feet hadn't turned blue yet, but apparently his parents figured he was old enough to fend for himself for a couple of hours while theys went off in search of food.  And with no predators all they had really had to worry about was the predatory tourists snapping photos of  their chick.   Perhaps they knew their blue footed booby chick was a born star as he appeared wise beyond his estimated six months and seemed to know that tourists had flown thousands of miles just to see him.  Accordingly he took his photo opps very seriously, posing from different angles and always looking the camera in the eye.  But being famous is hard work: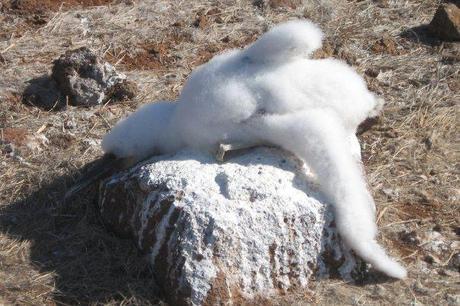 A blue footed booby in the Galapagos sleeping in his own poop.
After he decided his photo opp was done, this little blue footed booby was so tired, he flopped onto the nearest rock for an afternoon nap – covered in poop.  Perhaps he does have a few things to learn after all.
This photo has been submitted as part of Travel Photo Thursday, a weekly travel photography showcase organized by Nancie at Budget Travelers Sandbox where you can see more travel photos from around the world.