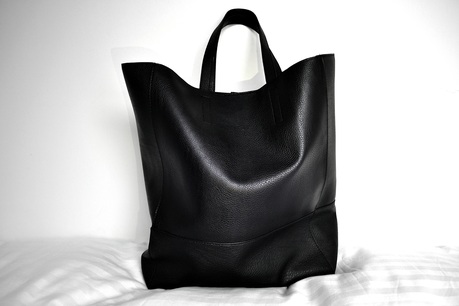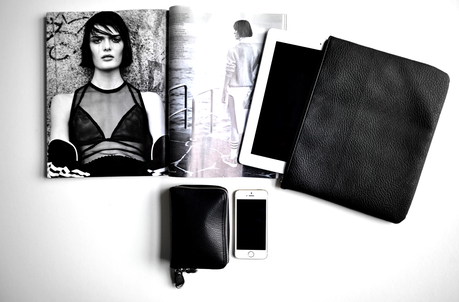 B.L.T. - Black Leather Tote 
It was only today that I noticed my leather purse and pouch are so matchy matchy - one being designer and the other a freebie with this tote. The shopper style bag has been around a long time and whilst I'm not going to become overly keen on them I wanted to show you this soft leather style one from Primark. Inc. the iPad pouch, which I'm currently using as a simple day time clutch, at £9 for the two I'll certainly out wear the price. 
In the last few weeks my page views have shot through the roof, so I just wanted to say a massive thank you to all my readers, new and old.