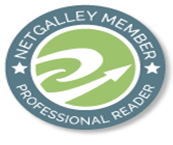 During Frankie's first sexual experience with lovely Benjamin, she gets her period. It's only blood, they agree. No shame.
Then a graphic meme goes viral, turning their fun, intimate afternoon into something mortifying and damaging. And Frankie begins to wonder: is she disgusting?
As the online shaming takes on a horrifying life of its own, her universe implodes. But can laughter, bravery and the fiercest of friends help Frankie find her way out of the darkness?
***
[I perch on the bench in / the planetarium staffroom / and take out my phone (A SLICE OF NIGHT)]
***
(@WalkerBooksUK, 2 July 2020, 400 pages, ebook, #ARC from the publisher via # NetGalley and voluntarily reviewed)
***
***
This is an incredible book. It reminds me of the verse novels of Sarah Crossan. Blood Moon is very now, current completely relevant to today's society when people live so much of their lives online and when cyber bullying and slut shaming are actual things. I loved every page of this book and every word on every page. I can't wait to see what the author comes up with next after this impressive debut. Verse novels are my new favourite things. Most of the book focuses on Frankie's life as she becomes a victim of cyber bullying and hostility due to a cruel meme which goes viral after someone at her school finds out she took her period during an intimate moment with her new boyfriend. My heart broke for Frankie as she's harassed, bullied, victimised, slut shamed and made to feel like she's disgusting and a piece of filth. Blood Moon also explores teenage friendships and how they can be so easily blown apart. I cannot rate this book highly enough.