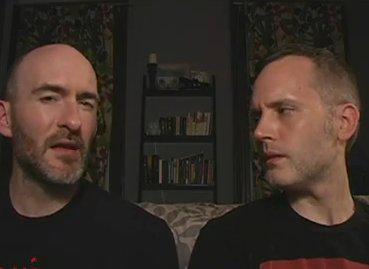 Andy and Brian are back with their a new Season 4 review for Episode 6, "I Wish I Was The Moon".
They say: "And HOW! This week's "True Blood" was a tribute to the full moon, so it's only appropriate that it featured plenty of nuttiness, nocturnal activity, and bare buns. Andy and Brian were of course there to chart every curve, and they discuss everything from sexy ghost ladies to armadillos to Tito Puente. It's all in this week's Blood Work!, brought to you by CampBlood.org (and booze)."
Below is their "True Blood" recap, Blood Work!
source: YouTube.com