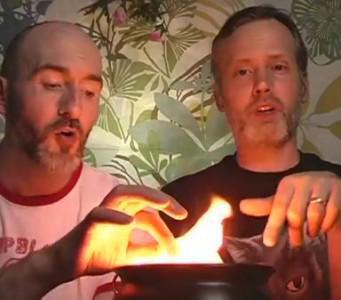 Andy and Brian are back with their very first Season 4 review for Episode 1 "She's Not There".
Andy and Brian from CampBlood.org are back for another season of their ridiculously entertaining "True Blood" recap show, Blood Work! How did the season premiere's jump in time find the fellas? And what do they have to say about the ever-insane goings-on in Bon Temps? Watch to see!
Andy announces that the next paper doll will be HOYT!  YEA, can't wait!
source: campbloodbuzz