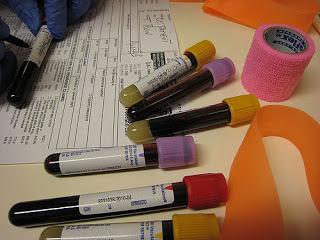 Photo by Neeta Lind.
As a gerontologist, people sometimes ask me about life expectancy.
While large data sets yield clear averages, anticipating the life expectancy of ONE person is nearly impossible.
This post is part of a series on biomarkers. 
Nevertheless, there are some biomarkers of health and longevity that people should monitor.
Blood Urea Nitrogen
is one of them.
[
Note: This post does not convey medical advice. It only raises awareness. Please see a licensed medical professional if you have any questions or concerns about your health.
]
Blood Urea Nitrogen (
BUN
) measures one area of the body's waste elimination. Ingested proteins are processed by the liver into ammonia and then converted into a less toxic form, urea. The kidneys eliminate the urea through urine.
Values are found by testing a person's blood, usually in a panel that is testing for other biomarkers, such as creatinine clearance.
"Normal human adult blood should contain between 6 and 20 mg of urea nitrogen per 100 ml (6 - 20 mg/dl) of blood." (Source).
If the BUN values are too high or too low, this may indicate problems such as under/over hydration, poor liver function, poor kidney function, heart problems, pancreas problems, nutrition problems (level of protein intake), etc.
Here is a very good video that gives a brief overview (1:41) of BUN:
For more information about this process, diagrams of the "path" proteins take through the body, and causes for high or low BUN count, see this post and
this post
.
Related:
Biomarkers of Longevity and Health
Creatinine Clearance