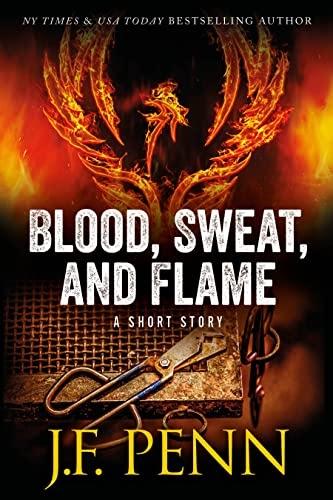 Is victory worth blood, sweat, and flame?
Cass blows glass for a living - but when she's not cranking out tourist pieces to pay the bills, she's creating unique glass art with the dream of winning a prestigious award that might just change her life.
But Cass has a problem.
The heat and intensity of the glassblowing hot shop has damaged her eyesight - and time is running out.
She only has one chance left to win and a rival artisan stands in her way, the trophies on his shelf testament to his enduring popularity.
When his son comes to work alongside Cass, she must make a choice that will change their lives.
A choice that will cost Blood, Sweat, and Flame.
***
It's still dark when I cycle into the courtyard outside the glass blowing hot shop and lean my bike against the side of the industrial warehouse, its chimneys reaching towards the brightening sky.
***
(Independently Published, 20 January 2022, ebook, 23 pages, freebie from the author)
***
***
I'm a huge fan of the author and jumped at the chance to review a copy of this story Blood, Sweat and Flame. It's nice to read something different than the ARKANE books or other series. This is different than other books or stories by the author but no less enjoyable. It's well written and engaging throughout. I really liked Cass. She's easy to empathise with until the story takes a dark, unexpected turn at the end. I think there's potential for a longer piece about Cass and her life. This is an excellent story.