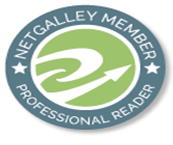 Thirteen-year-old Ariana Caine has woken in Coraira, and is torn between finding her brother Asher and learning how to rule the magic realm while Calla is under a protection spell.
Beneath the sea, Starla the mer-queen is bringing her apprentice, Teagan, to the Chamber of Memories to learn more about her parents. But when Starla is beckoned by one of the Ancients, Teagan is approached by a stranger, who promises to lead her to her mother and father. Meanwhile, the sea witch and her sisters are poised and ready to usurp the queen's reign, and will stop at nothing to gain her powers.
On top of it all, Elora, the infamous witch who has caused so much heartache, is now asking for trust one last time.
Will Ariana choose Coraira over her brother?
Will the sea witch have her wish?
What are Elora's true intentions?
***
[THORA'S DAPPLED orange tentacles fade to the same bone white as the sand. Each of her limbs buzzes messages to her central brain; her sense are on high alert for danger]
***
(Blue Moon Publishers, 12 September 2017, copy provided by the publisher via NetGalley and voluntarily reviewed)
***
***
Blood and Stars is the best from the Legends of Rhyme series so far. The author's writing ability has gone up a notch.
I thoroughly enjoyed the book. Considering this is children's fiction events take quite a dark turn.
Blood and Stars is a bit more complex than the other books in the series and all the more enjoyable.
There are a few different storylines in the books that gradually converge into one and different narrative viewpoints. The storyline was easy to follow.
Blood and Stars is a great read.