We are basically half way through January and Blogging My Way To Christmas 2014 is going well. I have achieved quite a lot already this month which I am proud of. So far I have managed to:
Earn:
£15 in Amazon Vouchers on Instagc. I have set a target of £50 - Aim Big!
£7.25 in Amazon Vouchers with The Star Rewards
£15.25 in Cash on Viewsbank.
£2 in Marks And Spencer's Vouchers on Swagbucks.



Wins:
I have won 2 things which will be suitable to give away at Christmas.
Bought:
So far I have used £14.70 in cash to buy Maxwell 8 presents. The presents include:
2 DVDS which I managed to get for 50p each as there was a glitch on Sainsburys website which gave me £5 off a order. I ordered Max Rio on DVD and a Pirate DVD which I know will make fantastic Stocking Fillers.
I  managed to get £40 worth of toys for Maxwell off Tesco website when they were having a clearance. I also managed to get staff discount which helped lower the price. I know all these presents will make fantastic gifts for Maxwell at Christmas.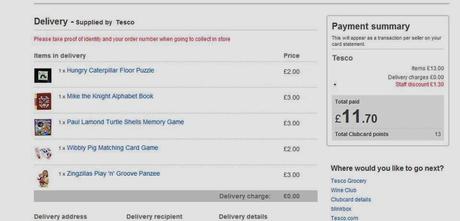 I managed to get a personalised Christmas book for Maxwell with a voucher which I found on the internet. The book only cost me £2 and is personalised for Maxwell. It includes his name throughout and it is something which he can keep and grow with.
Although I spent £14.70 I managed to make £15.25 on Viewsbank therefore I still have not spent a penny out of my £100 budget. In actual fact I have 55p to add to my budget along with some Amazon vouchers.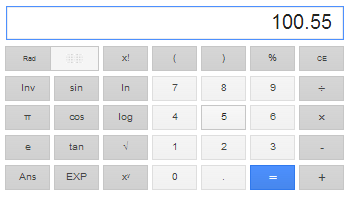 Please note if you follow the links above I may be rewarded with a incentive as they are referral links.