As a business owner, with a website, you probably have a blog. But if you are reading this you have probably been asking one or two of these questions – and if so, this guide should help you;
Why should I be blogging?
How does blogging help my small business?
What should I blog about?
How Often Should I Blog?
I don't have time to blog every week, is there a solution?
What's the best platform for blogging?
If you've another question we don't answer in this guide, leave a comment or get in touch.
Why Should I Be Blogging?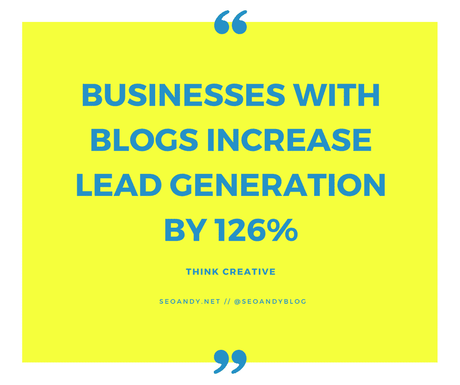 If the statistic that you can increase leads by 126% by blogging (h/t think creative), doesn't enthuse you enough. Then consider that blogs are your sales window to the world.
Blog allow you to tell potential customers about your brand, your products, how you work, tell them a story – they allow you to do exactly what you would in person if they came into your store or office but its online and always selling for you.
Blogs are about more than just pushing sales though. It's about storytelling. It's about showing off your company, who you are and what you do. It's about showcasing your work and how you are different. It's about giving value to your community and building a following from a group of people who have a passion for what you do.
For small businesses blogging isn't easy, it takes time and effort. But the rewards can be huge. For many small businesses blogging is their only way of advertising and reaching out, it's how they showcase to the world their portfolio of work and get more leads – done right it will generate more leads and you can work to keep increasing that number. Equally for those who's businesses sell products and services (like my own) a blog can really help showcase your wares and drive more traffic to your site and increase revenue.
What Should I Blog About?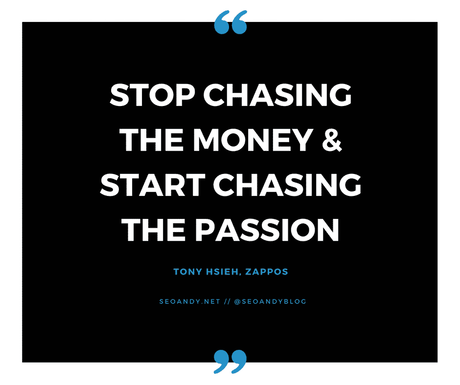 Blogging for business is a little different than when you blog for enjoyment, but not hugely – here's why. When you blog for enjoyment, its all about your passion, it's about what drives you and sharing your love for something.
When you blog for business, you would think that it's about driving sales and finding ways to increase those sales. But the thing is blogging for sales is useless, it doesn't increase sales really and it certainly doesn't increase reader / customer retention. If you instead write blogs that tap into your readers passions and readers loves then you will find your readership grows and they are much more likely to become customers again and again.
Blogging is about passion and showing your passion, showing your readers passion and having a connection – it's not about filling a page with jargon.
Here's a few ideas for blog posts if you really get stuck:
Readers want to solve a problem, help them fix it.
Readers want to relive a fear, share a fear you had, share a story.
Readers want to learn something new, share a skill you have.
Readers want to reach new goals, share a goal & how you reached it.
Readers want to have fun, share a funny story or video.
You can of course mix things up and put up posts about sales you are having or things you are doing in-store, a new display maybe or a new product range, but always link it back to a story some how – the less boring an article the more engaged people will be.
I often quote those who inspire me in business- Tony Hsieh, founder of Zappos, is one such man. His book Delivering Happiness is a wonderfully practical look at how he grew his billion dollar business over 10 years, including actual emails, checklists and processes he uses. He wrote the book himself and there's no hidding the crap when it hit the fan. A great read – you can buy it here on Amazon for about £7.
How Often Should I Blog?
So this is the ultimate question whether you've been blogging for years or you are just starting out. How much is too little and how much is too much. The honest answer is – every site is different and every audience is different too. But here's a rough guide to help you…
Unless you've a huge amount of staff, don't post daily – its time consuming to keep up the quality you need and want.
Focus on real quality and value over quantity.
Aim for one post a week to start with.
Plan ahead with your articles, look at your seasons and the types of things you could write about.
Always proof-read your articles.
If you can post twice a week, do it. But if you can't stick to once a week, but the important thing is to be regular.
I often hear the question "I don't have time to blog every week, is there a solution?" the answer is yes.
As I've said, it's always a really good idea to have planned your content and articles ahead of time. But you can also write them ahead of time too, and then schedule them to go live ahead when you want (with most platforms).
This means that even if you are away on holiday or at a conference you know your website and blog is working for you and your business to drive traffic and sales. All you need to do is then match it up with scheduling of your social media to ensure you also tweet and post status updates about your new article to drive seed traffic.
Whats The Best Platform For Blogging?
There are a number of options open to you when blogging, the simplest among them are those which come ready-made (eg wix) or those you build and adapt for your needs (eg wordpress & ghost).


WordPress *Most Popular*
Easily the most popular blogging and website platform in the world WordPress is an amazing platform for pretty much any website are blog to run from, its so flexible its crazy. But because it's not built for everything it can also be a bit heavy if you are wanting to just blog.
Set up takes seconds and is done automatically through many hosting providers, including CloudAbove (who host SEO Andy) when you are signing up or through the control panel. – In the case of CloudAbove it's just £5 a month for a package which includes a free domain, daily website backups, free wordpress install and you can host up to 4 other websites on the account too.
Ghost – Open Source Blogging
Ghost is an open source platform that has a very clean interface that is simple to use. The set up isn't for beginners, so it's one to avoid unless you've a developer on hand.
This said once installed it's simplicity makes it really easy to use and ideal for beginners. It doesn't have as many pre-designed themes as WordPress but for those starting out its more about quality of content than looks.
WIX – Site Builder
WIX is a 'drag & drop' website creator for all types of website, from photography to ecommerce to restaurants to blogs. Importantly, regardless of the type of site you build you can include a blog easily and without much fuss.
Depending on whether you sell products directly through your site or not, the most common costs are around £8 to £10 a month, this includes hosting, a $75 adwords voucher and two of their premium apps – the £10 upgrade also includes the online store setup.
You can give WIX a try for free today.
Original SEO Content by SEO Andy @ Blogging for Business – A Guide to Getting Started