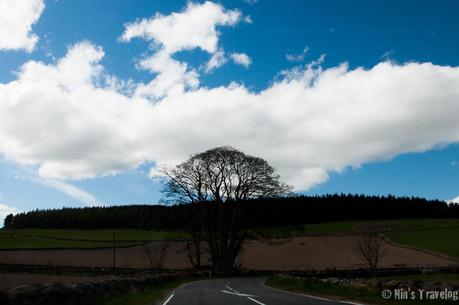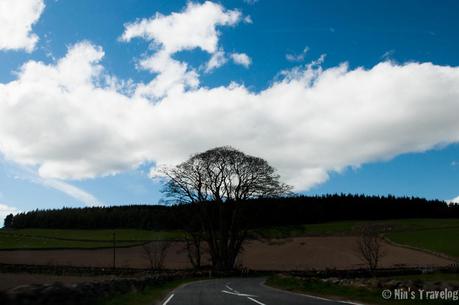 Lebih dari enam bulan saya pindah ke UK atau Inggris Raya dan saya cuma beberapa kali saya mengunduh cerita saya di blog ini, padahal saya sudah 10 tahun melakukan hobi ini di sela-sela kesibukan bekerja di kantor sehari-hari. Anehnya segera setelah saya berhenti bekerja, saya seolah-olah kehilangan kemampuan untuk membuat blog-post. Saya kehilangan kemampuan untuk menulis cerita, dan juga kehilangan gairah untuk membuat foto-foto yang layak untuk di unduh di blog ini. Saya juga kehilangan kepercayaan diri untuk membuat blog-post dalam bahasa Inggris.
Suddenly I lost my interest in blogging as well as I don't know if I have to carry on blogging, not to mention in English.
Lalu apa saja yang saya lakukan selama hampir satu tahun belakangan ini? Apakah itu semua tidak layak untuk di jadikan cerita di blog ini? Kadang-kadang saya berpikir ada banyak cerita yang bisa saya turunkan disini, tapi kadang-kadang saya juga berpikir, mungkin juga tidak perlu di ceritakan, karena mungkin saja pengalaman saya tidak begitu menarik. Setiap orang yang saya jumpai disini seolah-olah memiliki cerita yang lebih menarik dari pada pengalaman saya....
Mungkin ada baiknya saya merubah cara saya bercerita; tapi bagaimana?
Saya bukan orang yang pandai bercerita dan saya tidak bisa bercerita pada saat saya letih dalam arti fisik atau mental. Saya lebih banyak memiliki idea dan terinspirasi pada pagi hari. Padahal pagi hari itulah biasanya kita semua paling sibuk dengan ritual harian, seperti membersihkan rumah, menyiapkan sarapan dan kemudian kita mulai aktivitas hari itu. Memang kami memutuskan retired - pensiun. Seharusnya saya punya banyak waktu untuk melamun dan menulis, tapi waktu itu seolah-olah berjalan lebih cepat dari biasanya.... saya kehilangan waktu untuk menulis dan membaca seperti layaknya biasa saya lakukan. Ada banyak "chores" - pekerjaan rumah yang harus saya lakukan, ada banyak tempat yang bisa saya kunjungi, tetapi ada lebih banyak lagi hal-hal yang tidak sempat saya liat, kunjungi atau lakukan....
I might change my blogging style...
Memang saya akui, blog ini tidak jadi lebih terkenal, atau tidak menjadi lebih banyak di baca orang, memang blog ini sudah menjadi seperti " diary" - catatan harian saya ketimbang cuma sekedar travelog - catatan kunjungan wisata saya, padahal saya ingin menjadikan blog ini lebih dari sekedar rekomendasi tujuan wisata. Seperti saya pernah keluhkan beberapa tahun yang lalu disini, blogging memerlukan kerja lebih keras dari pada sekedar melamun dan menuliskannya. Karena itu pula saya pikir saya akan terus blogging dengan format yang 'sedikit' berbeda dan isi yang tidak melulu tentang expatriasi dan travel saya tapi juga tentang yang lain-lain, dan tentunya seperti biasa saya akan menambahkan foto-foto yang mungkin tidak sebagus biasanya...