May 18th-24th is National Vegetarian Week here in the UK and the theme is 'share.' What better excuse is there then to share some of my favorite blogs with you all! Today I am sharing The Whole Ingredient, a London-based blog all about wholesome plant-based meals that take under an hour to cook.

Hi there!
I'm Laura from The Whole Ingredient; where I share healthy, delicious, whole food plant-based recipes that can (mostly) be made in under an hour. My recipes are not only simple to make, but full of flavor. My aim is to inspire people of all dietary persuasions to cook and enjoy eating plant-based meals. The Whole Ingredient is essentially a cookery book in blog disguise; so you can expect to see a range of recipes from hearty dinners to raw cheesecakes: all of which are vegan, refined sugar-free and (hopefully!) super tasty.
The biggest surprise from starting a blog has been the genuine enthusiasm and interest I've received from non-vegans! I absolutely love hearing from people who have cooked one of my recipes for their family and enjoyed it so much they've wanted to share photos with me on social media. It's really rewarding to know that, even in small ways, you can influence change in another person's life; which might ultimately lead to a bigger impact.
I'm not certain what finally prompted me to embark on a vegan life, but having been a vegetarian on and off since my teenage years it came to me as a self-styled 'seven day vegan trial'. Encouraged by my husband, who had adopted a vegan diet for health reasons a year earlier, I soon realised how becoming vegan was so right for me and my beliefs. I absolutely loved it. Despite my initial hesitation over what I was going to eat, I really started to enjoy the new adventures in cooking.
Becoming vegan has definitely been a process for me, from adopting a whole food diet to considering what beauty products I buy (or even make), to being considered about how I respond to certain questions. But I can honestly say that I am healthier, happier and so content that the choices I make aren't contributing to the harm or suffering of an animal, or to the environment. Being a vegan, for me, is all about making empowering choices.
One of my absolute favorite things about testing, developing and sharing recipes is being able to enjoy them with my husband and family. It's a real pleasure to present someone with a dish they've never seen before, and to see them enjoy it. Aside from that, I love to share my latest recipes on Twitter, Instagram and Facebook – I hope to connect with you further there!
But for now, here are five of my favorite Whole Ingredient posts, from breakfast through to dessert. I hope you enjoy them!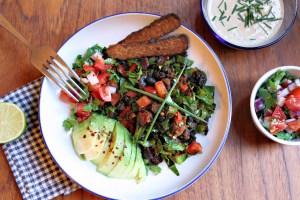 Persephone Bowl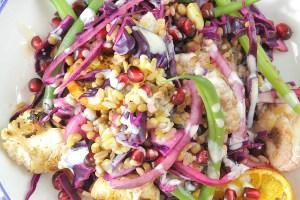 Sticky Peanut Cauliflower Wings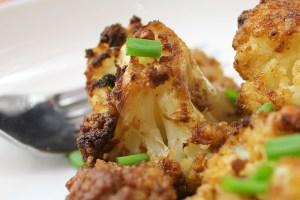 Puy Lentil Shepherd's Pie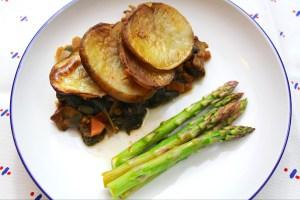 Raw Cherry Lime Delight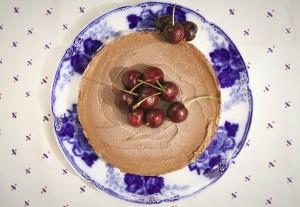 Thank you, Natalie, for the opportunity to share a little of The Whole Ingredient on your wonderful blog; and to meet your lovely readers!
Thanks so much Laura for sharing this with us today!
Photos © 2015 Laura Hemmington