May 18th-24th is National Vegetarian Week here in the UK and the theme is 'share.' What better excuse is there then to share some of my favorite blogs with you all! Today I am sharing Elephantastic Vegan, a delightful blog from Austria full of recipes, reviews and vegan city guides.

Hi! My name is Bianca, I'm 25 years old and have been blogging on ElephantasticVegan.com for almost a year now! When I'm not blogging or cooking anything, I'm usually working on my master thesis, playing video games or binge-watching tv shows. I live together with my lovely boyfriend and we have a small balcony which is packed with all kinds of plants. I love gardening as well (add that to the list)! I've been reading vegan blogs for a long time until I finally decided to make one of my own. I'm a rather introverted person, so sometimes it feels weird writing so much about myself online!
How would you describe your blog and what can people expect to find there?
I'm posting my favorite vegan recipes on Elephantastic Vegan. It's the stuff I eat every day, some of it is fancy (like the Chocolate Lovers Cake), some of it super simple (like the Cauliflower Soup). I would describe my food as comfort food, I guess. I'd consider my recipes as pretty simple – everyone can do them! I've never taken any cooking classes or anything similar, I just cook since I'm 18 and happened to like it very much. Through blogging I've noticed that a lot of the dishes I make are green! So if you want to get a little color in your kitchen, I'd be happy to welcome you on my blog. Besides recipes, I'm sharing my vegan traveling experiences as well as reviews of vegan products I've tried.
What is it like being vegan in Austria?
You have to know Austria is a very meat-focused country! Most of our traditional dishes contain one meat or another. But it's not too bad after all and it's getting better with every day now! In Vienna we have a couple of completely vegan restaurants and the best vegan ice cream parlor anyone can think of! Vienna is a 90-minute train ride away from where I live, which is actually not that far but I'd still like to go there more often. It's great! In Linz, we've now got our first completely vegan restaurant and we do have a couple of awesome vegan dishes in other vegan-friendly restaurants. I'd say we have it pretty good here. Also, we have awesome vegan austrian brands in the supermarkets. When I went vegan in 2012, I couldn't buy vegan cheese in a "normal" supermarket. The variety of choices has increased incredibly over that time and I love it!
Tell us a little about your vegetarian/vegan journey and where you are now.
When I was in the U.S. (on vacation) in 2012 I learned about veganism while eating in a completely vegan restaurant – I loved it and was excited that there were so many possibilities! I've bought "Eating Animals" on the same trip and read it on the flight home. I've started to realize that there is another way of living and to be more conscious about dietary choices. After watching Earthlings, I made the choice to go vegan and I haven't looked back ever since. I think it was a combination of reasons why I went vegan – because of the animals (of course), because of the planet and because I've found my love for cooking with fresh produce.
Apart from on your blog, what is one of your favorite ways to share plant-based food?
I love to share food with friends! Whenever someone is coming over, they know I'll be whipping up a few snacks or I'll be surprising them with vegan cupcakes – just because! I think people will get a much better understanding about vegan food and will be much more understanding when they see one is not living off stones and grasses. Vegan food is normal food!
These are my five favorite blog posts on Elephantastic Vegan:
Somehow I think of green ice cream as extremely comforting, so I decided to make a vegan Avocado Ice Cream. It turned out great!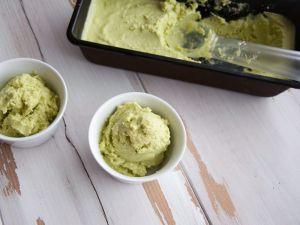 Whenever I make Falafel at home I make a huge batch of them because they freeze well and it's not that much more work.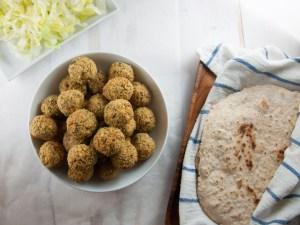 I love Indian food! Palak Paneer was always my favorite however I stopped eating it because of the Paneer (= Indian Cheese) until I've found Palak Tofu to be the perfect alternative!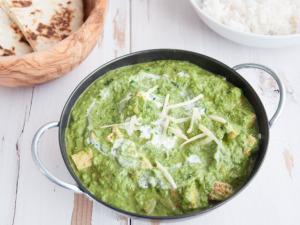 I often have people over so I'm always looking for quick and easy snack ideas – these Wild Garlic Pesto Snails are definitely one of the quickest and most awesome snacks to make!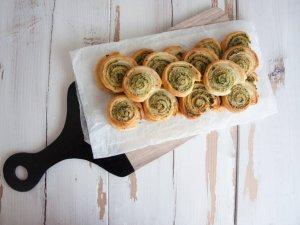 I've posted these Spinach & Sesame Crackers just recently but I love their lovely green color. They're the perfect snack.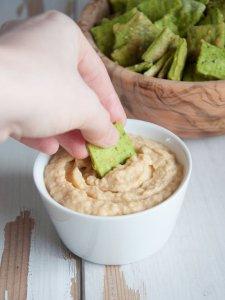 Thanks so much Bianca for sharing this with us today!