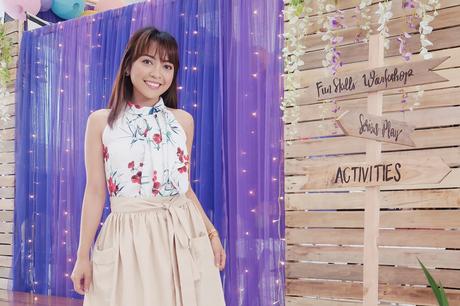 So excited to share with you all that I'm kickstarting the Blogger Spotlight segment here on my blog again! I missed featuring real life inspo and learning from their stories!
So for January, I especially handpicked the beautiful blogger/vlogger/make-up artist Gen-zel Habab of www.gen-zel.com! Fun trivia: I knew Gen-zel way back in the days when I was still actively blogging and getting invites for brand launches/events, and I'd enjoy her company whenever I see her! Plus we also used to read and commented on each other's blog a lot ( nung uso pa nagbblog-hop regularly at marami pa akong oras hehe)! I'm really happy she continued pursuing her passions and is now getting recognitions for it!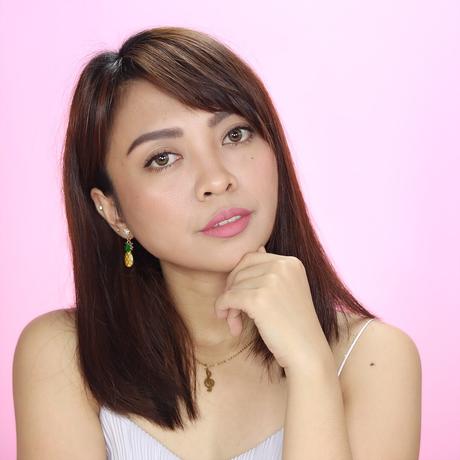 Read on and get to know her more + score beauty tips!
1. What's your new year's beauty resolution/s?
Be consistent with my night time skincare routine because I tend to skip my skincare routine whenever I feel so tired and all I want to do is to sleep. Sometimes, I even go to be with full makeup on (this is a big NO esp. if you have acne-prone skin!). So this 2019, I'll do my best to do my complete skincare routine at night religiously.
2. What are the top 5 beauty-related products you can't leave home without?
I can't leave without facial wipes / makeup remover wipes, sunblock, lip and cheek tint, face powder, and hand sanitizer. Normally, the products that need to be re-applied.
3. What's your usual skincare routine like?
At night I try to follow the 10 step Korean skincare routine then during daytime I just do the basics: face wash, toner, moisturizer, sunblock, and eye cream.
4. Since it's the new year, what's the one thing that you regret you did in 2018 and what are you looking forward to this coming 2019?
Hmm, I can't remember anything that I regret last year but this 2019 I'm looking forward to work harder and focus on beauty and music content. I want to create more content and lessen attending events. Also, 100k subbies on YouTube!
5. Tip/s to aspiring vloggers/bloggers who look up to you as their inspiration?
You don't need to be original, just be Authentic. It is the key to long-term success. The more your followers see who you are, the more they will love you and embrace you including your flaws. When it comes to creating content, be informative and keep in mind that you're doing it because you want to help other people.
And there you have it, the beauty guru has spoken! Hope you guys learned a thing or two through this short interview! Thank you again so much, Gen-zel!
Who do you think will be featured next? Watch out for my next Blogger Spotlight post!