At the end of each year, I share what I found to be the best beauty buys from the past 12 months. Some are new products, some are just new to me. Many of you tell me you find the posts incredibly helpful, and I must say I also find them helpful when I read them on other blogs. This year, I decided to ask my favorite bloggers to share their single favorite beauty product from 2013 and I must say their choices have made my shopping list a mile long! I was honored to have so many bloggers share their faves, I have broken it down into six editions; this one focuses on brow and eye products.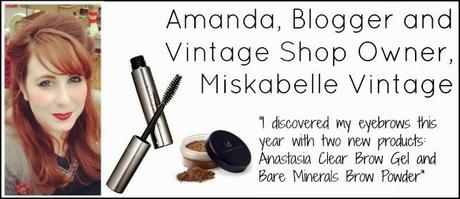 "I discovered my eyebrows this year with two new products:
Anastasia Clear Brow Gel
and
Bare Minerals Brow Powder
(used in conjunction). Good brows totally change my face and really bring out my eyes, which are my favorite feature!"
- Amanda, Miskabelle Vintage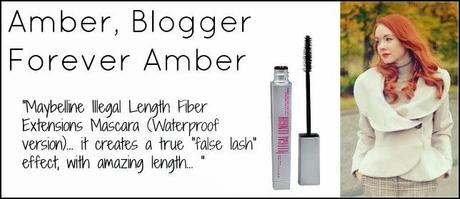 "
Maybelline Illegal Length Fiber Extensions Mascara (Waterproof version)
. I've always been a high-end girl when it comes to mascara, and didn't think anything would ever sway me from my beloved
Lancome
. I've also been disappointed by Maybelline in the past, so I'm not quite sure what made me buy this, but it was a complete revelation: it creates a true "false lash" effect, with amazing length, and it's much less expensive than my usual mascara, so I'm now living in fear that it'll be discontinued any day now.
A great drugstore find
, that actually does what it claims to: they do exist!"
- Amber, Forever Amber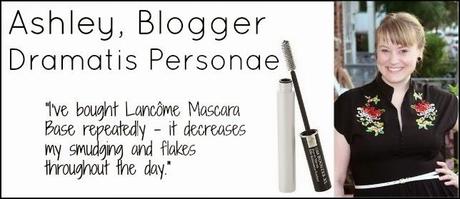 "
Lancôme Cils Booster XL Super-Enhancing Mascara Base
! I received this as a sample earlier this year when restocking my
Lancôme HYPNÔSE Doll Lashes Mascara
. I was a bit skeptical, but I also love
Urban Decay's eyeshadow primer
. Given that I have oily skin and end up with flakes and smudges on my face throughout the day, it seemed worth a shot. Since then, I've bought it repeatedly - it decreases my smudging and flakes throughout the day. And that makes me feel more put-together as the day wears on. Maybe I'm crazy, but I feel like I use less mascara, too."
- Ashley, Dramatis Personae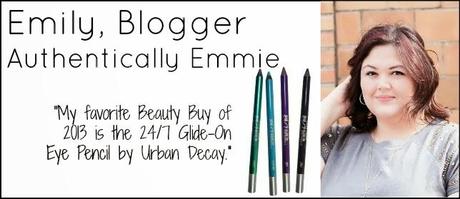 "My favorite Beauty Buy of 2013 is the
24/7 Glide-On Eye Pencil by Urban Decay
. It's a product that's been around for a while, but is new-to-me for 2013. I don't have a complicated beauty routine, so I like using products that are easy to apply and will stay all day.
This eyeliner
comes in a wide variety of shades, slides on easily (no rubbing your eye like crazy), can smudge if desired, and has incredible staying power. Another bonus? It washes off easily without resulting in "raccoon eye." I have brown eyes, and my go-to color for the years has been "
Vice," which is a deep eggplant with a pearly shimmer
."
- Emily, Authentically Emmie
I always say I learn the most from you, readers.  Some of my Holy Grail beauty products are ones you recommended in the comments.  So let me and everyone else know, what were your best skincare buys in 2013?
Follow Me | Twitter | Facebook | Instagram